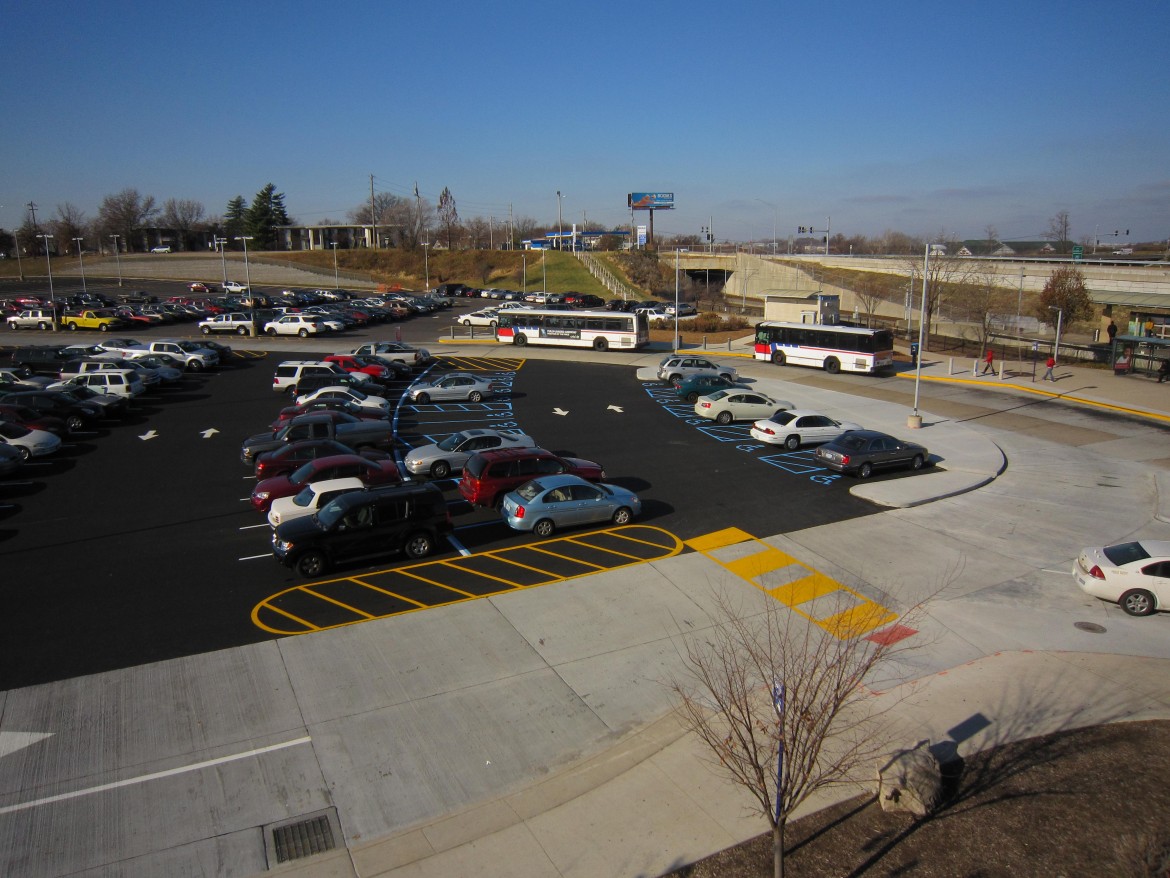 Bi-State Development Research Institute, a non-profit enterprise of Bi-State Development (BSD), has been notified it will receive a $41,900 grant by Missouri Foundation for Health. The grant award will allow the Bi-State Development Research Institute to conduct a feasibility study on establishing medical clinics at MetroLink locations in North St. Louis County to help address the growing need for quality health care in select parts of the St. Louis region.
A 2011 Community Health Needs Assessment conducted by the St. Louis County Department of Health revealed that North St. Louis County residents have lower access to health care, experience greater barriers associated with the cost of care, and are 56.7 percent more likely to use a hospital emergency room for primary care than residents in other areas of St. Louis County. The lack of access and gaps in service have also led to a high level of hospital admissions for preventable conditions and higher costs for medical providers.
The feasibility study will address one of the recommendations from the county's 2011 assessment: improve access to high quality primary health care, especially in North St. Louis County. The study will focus on North St. Louis County residents, particularly those that are transit-dependent, live in close proximity to MetroLink stations or have access to stations via MetroBus or Metro Call-A-Ride. The feasibility study will also evaluate several components of the program, including the type of clinic to be developed (e.g., mobile unit, portable facility or permanent structure), staffing, types of services offered, hours of operations, and implementation timelines.
"Although this important project is still in the very early stages, it has the potential to make a major impact on our communities. One of our key missions is to improve the quality of life for bi-state area residents, and improving access to high-quality health care is right in line with that mission," said John Nations, President and CEO of Bi-State Development.
"Metro serves millions of transit passengers each year. If we can position first-rate health care services by several of our MetroLink stations, we can help improve the overall health for thousands of men, women and children in the region. In addition, hospitals will be able to reduce their costs associated with emergency department admissions for preventable medical issues."
Bi-State Development Research Institute is a non-profit organization that studies public policy, land use, economic development and infrastructure improvement. For more information, visit https://www.bistatedev.org/enterprises/bsd-research-institute/.
Missouri Foundation for Health is a resource for the region, working with communities and non-profits to generate and accelerate positive changes in health. As a catalyst for change, the Foundation improves the health of Missourians through partnership, experience, knowledge and funding.
About Bi-State Development
Bi-State Development (BSD) is the operator of the Metro public transportation system for the St. Louis region, which includes the 87 vehicle, 46-mile MetroLink light rail system; 391 MetroBus vehicle fleet that operates on 77 MetroBus routes; and Metro Call-A-Ride, a paratransit fleet of 120 vans. BSD also owns and operates St. Louis Downtown Airport and its surrounding industrial business park, and the Gateway Arch Riverboats, as well as operates the Gateway Arch Revenue Collections Center and Gateway Arch trams. BSD also operates the Bi-State Development Research Institute and the Regional Freight District.