Leadership
Bi-State Development is an interstate compact agency existing pursuant to an agreement between the states of Missouri and Illinois and created by an act of the United States Congress. Our business operations include the Gateway Arch Riverfront, Metro Transit, St. Louis Downtown Airport, St. Louis Regional Freightway, and Bi-State Development Research Institute. We are dedicated to progress in the St. Louis region.
President & CEO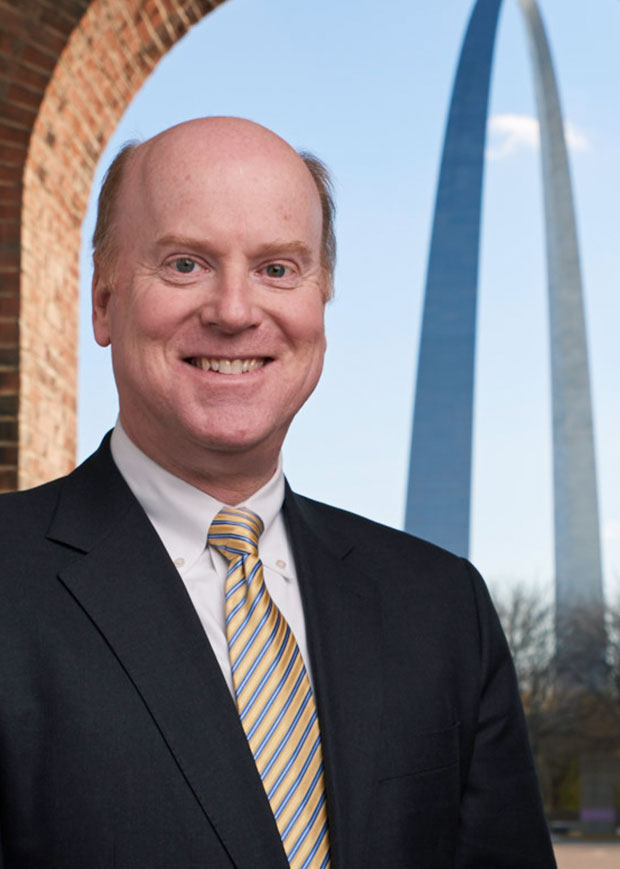 John Nations has been President and Chief Executive Officer of Bi-State Development (BSD) since October 2010. During his leadership at Bi-State Development, the Metro public transportation system has become a national leader in efficiency and reliability and its management principles are being studied and copied; the St. Louis Downtown Airport is now the third busiest airport in Illinois and the second busiest in the bi-state region; the Gateway Arch is undergoing its greatest transformation since its original construction in one of the region's best partnerships; and the St. Louis Regional Freightway has become one of BSD's newest business divisions charged with the mission of putting the St. Louis region at the forefront of the freight and logistics revolution and transforming the national economy.
Board of Commissioners
Bi-State Development (BSD) is governed by the Bi-State Development Board of Commissioners, which is responsible for the overall leadership and policy direction for BSD.
The Board is comprised of five members from Missouri and five from Illinois. Missouri Board members are appointed by the governor of Missouri. In Illinois, the Chairman of the Board for both St. Clair and Madison Counties appoint their representatives.
Members of the Board serve their terms without compensation and must be a resident voter of their state, as well as reside within the bi-state metropolitan region.
Learn more about each Commissioner below.