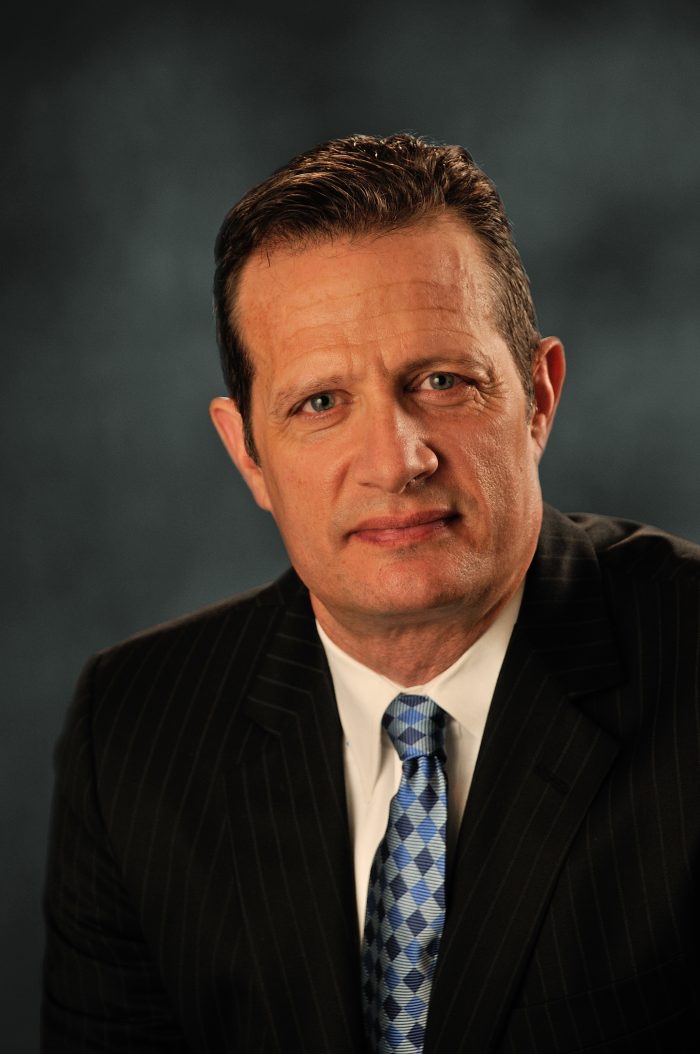 President and Chief Executive Officer - Bi-State Development
Taulby Roach is the President and Chief Executive Officer of Bi-State Development. As the President and CEO, Roach oversees an organization that is a catalyst for economic growth and development in the St. Louis metropolitan region, with five diverse business enterprises, more than 2,500 employees, an operational budget of $369 million and a three-year capital budget of $726 million. Bi-State Development is able to achieve its mission of improving lives in the bi-state area by delivering innovative regional economic initiatives and public services through its enterprises: Metro Transit, Gateway Arch Riverfront, St. Louis Downtown Airport, St. Louis Regional Freightway, and the Bi-State Development Research Institute.
As President and Chief Executive of Bi-State Development, Roach is committed to providing the Missouri-Illinois bi-state area with a world-class transportation system and building a regional foundation for economic development, equity and growth. Part of that commitment includes ensuring passenger security on Metro Transit and strengthening public confidence in all of Bi-State Development's services. He works with the Board of Commissioners and staff of Bi-State Development, as well as other regional partners and stakeholders, to develop and implement strategies that support these objectives and produce a positive impact to all of the communities in the bi-state area.
Roach has a long career with three decades of experience in transportation, real estate, infrastructure and economic development. In his work with the St. Clair County Transit District in Illinois, he served as the organization's Chief Financial Officer, and led the planning, design, management and execution of numerous capital grant projects, budget and policy initiatives and innovative transit and transportation programs. He established and implemented the River Bridge District transportation infrastructure development, a multi-million dollar infrastructure project that required public and private partnerships to complete; reorganized St. Clair County MetroLink Extension project refunding revenue to leverage favorable market shifts and superior credit ratings to improve financial positions; and conceived and developed MetroBikeLink, a multi-phase bike/recreational infrastructure project – more than 15 miles of trail created to improve mobility and promote deeper community connections between neighborhoods and public transit in St. Clair County.
As a private consultant, he has supported numerous regional projects, including the development of the Gateway Transportation Center in downtown St. Louis as well as the negotiation of engineering contracts and right of ways for the St. Clair County MetroLink Extension.
Roach earned his bachelor's degree in history at Regis University and his master's degree in public policy and administration from the University of Missouri. He also earned the Executives in State and Local Government Certificate Program from Harvard University.
Roach is a frequent public transit rider and an avid cyclist. He and his wife, Theresa, live in St. Louis and are the proud parents of two children –Madison and Joseph– and one grandson, Liam.