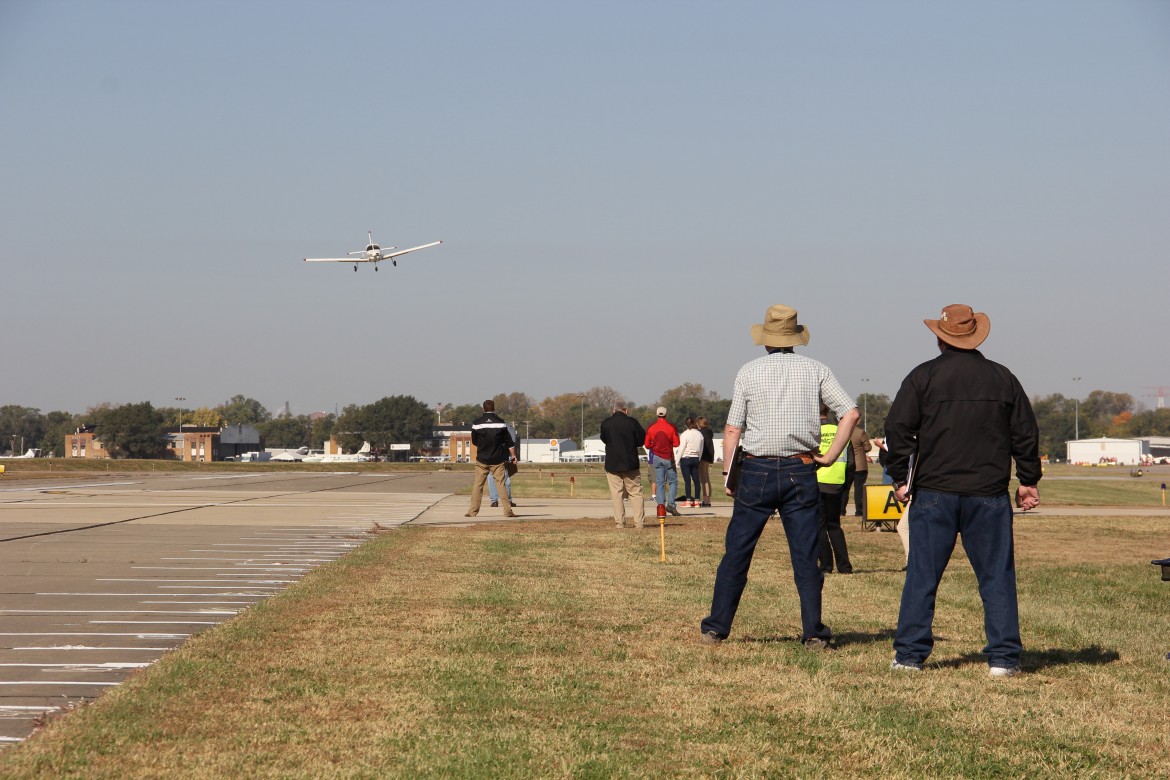 St. Louis Downtown Airport hosted the National Intercollegiate Flying Association's (NIFA) Region VI SAFECON flying competition last week, welcoming more than 80 student pilots from Nebraska, Kansas, Oklahoma and Missouri.
During the week-long event, pilots demonstrated their aviation knowledge in classroom testing and preflight inspections, and tested their flight skills through navigation events, short-field precision landings, power-off landings (which simulate landing while gliding without engine power) and the Message Drop Event – where pilots attempt to hit a target on the ground by dropping a message container from their cockpit at a height of 200 feet in the air.
Eight schools were represented at the Region VI SAFECON, including St. Louis University – Parks College, the University of Central Missouri, Kansas State University – Polytechnic Campus, Oklahoma State University, Spartan College of Aeronautics and Technology, Southeastern Oklahoma State University, the University of Oklahoma, and the University of Nebraska.
After the results are calculated, the highest scoring schools and pilots will advance to the National SAFECON 2016 competition, which will take place in Ohio next May.