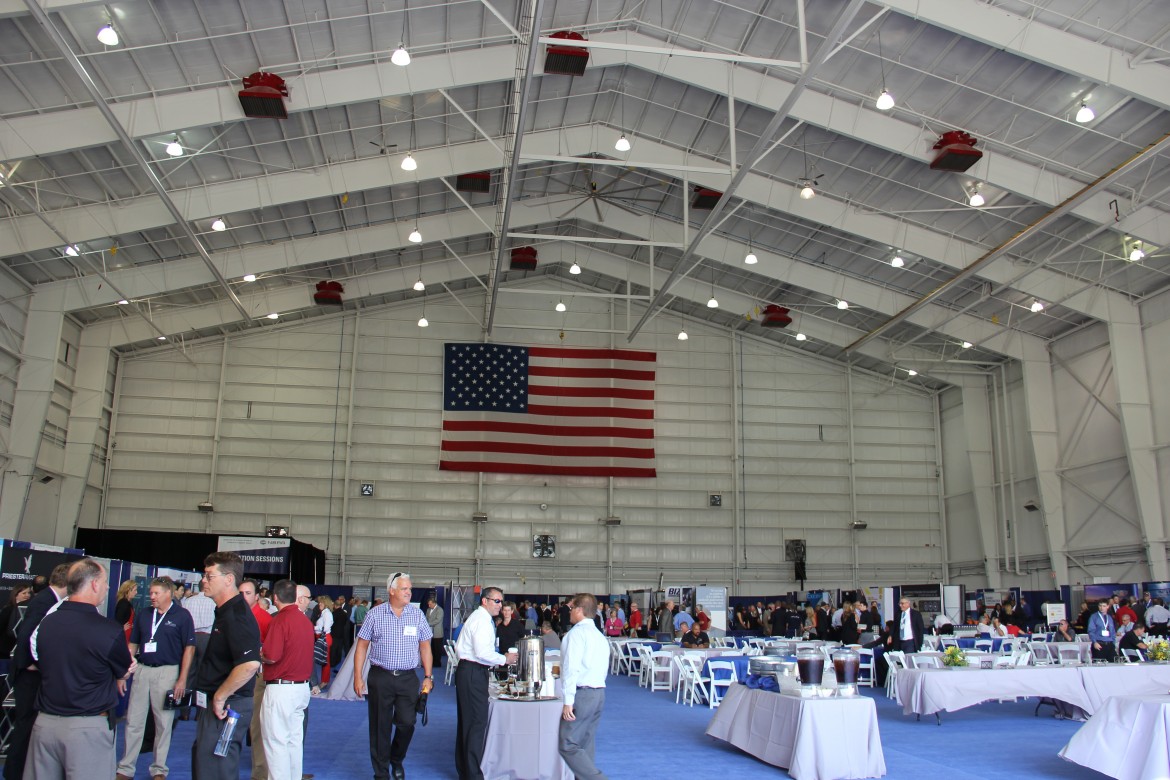 A group of current and prospective business aircraft owners, operators, manufacturers and industry representatives gathered at St. Louis Downtown Airport last week for the 2015 National Business Aviation Association (NBAA)'s Regional Forum.
Nearly 1,000 people attended the September 17 event, which was hosted by Jet Aviation, an international aircraft maintenance and services company that operates on 60 acres of airport property. The NBAA represents more than 10,000 companies and provides more than 100 products and services to the business aviation community.
The regional forum provided aviation professionals with an opportunity to share knowledge, discuss issues and learn how business aviation can positively impact the regional economy and help companies succeed. It also included 120 exhibitors who showcased the latest innovations in the aviation marketplace. Attendees were able to view aircraft, participate in education sessions and learn about the market outlook for the year ahead and local issues impacting the St. Louis aviation community.
"The NBAA Regional Forum was a great opportunity to showcase all that the St. Louis region has to offer," said John Nations, President and CEO of Bi-State Development. "The Forum not only provided hundreds of business leaders and aviation experts with a firsthand look of the services at St. Louis Downtown Airport, but they also had a chance to learn about the collaborations, development potential and economic opportunities available in the bi-state area."
Bi-State Development acquired Parks Metropolitan Airport in 1964 and reopened it as the Bi-State Parks Airport in 1965. Now known as St. Louis Downtown Airport, today it is the third busiest airport in Illinois generating as many as 8,500 takeoffs and landings a month – behind only Chicago O'Hare International Airport and Chicago Midway International Airport.
St. Louis Downtown Airport is home to 26 businesses, generates more than 3,700 jobs and provides an annual economic impact of $584 million to the region.