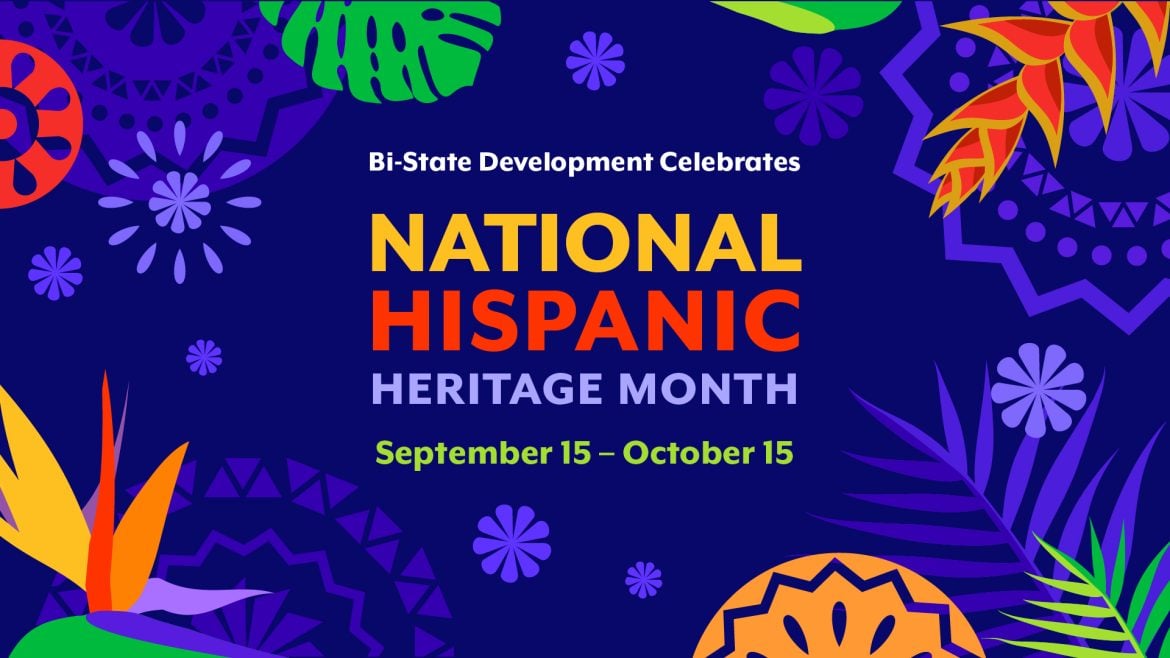 Hispanic heritage and culture have had a tremendous impact on all types of art and forms of expression in the United States and around the world. This week, we're taking a look at four individuals who have each left their mark on different aspects of the arts: Celia Cruz, Oscar de la Renta, Lin-Manuel Miranda, and the one and only, Rita Moreno.
---
Celia Cruz | Music Icon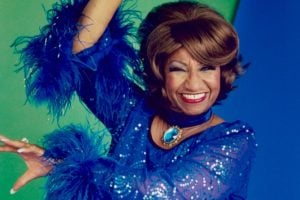 Celia Cruz, born Ursula Hilaria Celia de la Caridad Cruz Alfonso on October 21, 1925, in Havana, Cuba, was a legendary Afro-Cuban singer known as the "Queen of Salsa." Her remarkable career spanned over six decades and left an indelible mark on the world of Latin music, long after her passing in 2003.
Celia gained recognition in Cuba as the lead singer of the renowned Sonora Matancera, a popular orchestra in the 1950s. However, her rise to international stardom came after she fled Cuba in 1960 following the Cuban Revolution, settling in the United States.
In the United States, Celia Cruz continued to refine her unique blend of Afro-Cuban rhythms and Latin jazz, becoming an iconic figure in the burgeoning salsa music scene. Her powerful voice, vibrant stage presence, and colorful wardrobe endeared her to audiences worldwide. Hits like "Quimbara," "La Vida Es Un Carnaval," and "Azúcar" became anthems of joy and resilience. Her charismatic personality made her a beloved figure not just in the Latino community but across all demographics.
Throughout her career, Celia earned numerous awards and accolades, including multiple Grammy Awards and a star on the Hollywood Walk of Fame. Her contributions to music and culture were further recognized with the Presidential Medal of Freedom, the highest civilian honor in the United States.
---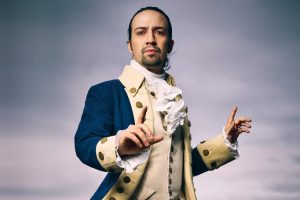 Lin-Manuel Miranda, born on January 16, 1980, in New York City, is a multi-talented American composer, lyricist, actor, and playwright who has had a profound impact on the world of theater and entertainment.
Miranda's career began to take off with the creation of his first musical, "In the Heights," which premiered in 2005. The show, set in the vibrant neighborhood of Washington Heights in New York City, earned him critical acclaim for its innovative fusion of hip-hop and traditional musical theater styles. It went on to win the Tony Award for Best Musical in 2008.
However, it was Miranda's groundbreaking work with "Hamilton" that catapulted him to international stardom. This musical, which he wrote, composed, and starred in, reimagined the story of Alexander Hamilton through a diverse and contemporary lens. The production received a record-breaking 16 Tony Award nominations in 2016 and won 11, including Best Musical and Best Original Score. "Hamilton" became a cultural phenomenon, blending hip-hop, R&B, and traditional show tunes while exploring themes of legacy, ambition, and the immigrant experience.
Lin-Manuel Miranda's impact extends beyond the stage. He is known for his activism and advocacy for various social causes, including disaster relief efforts in Puerto Rico following Hurricane Maria. Additionally, he has used his platform to raise awareness about issues such as immigration and gun control through his artistic endeavors and public statements.
Miranda's influence reaches into film and television, with notable projects like Disney's "Moana," for which he composed songs, and his work on the film adaptation of "In the Heights." He continues to be a creative force, contributing to the evolution of American theater and storytelling. In recognition of his contributions to the arts and culture, Lin-Manuel Miranda has received numerous awards, including the Pulitzer Prize for Drama, an Emmy Award, and the Kennedy Center Honor.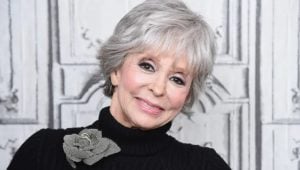 Rita Moreno, born on December 11, 1931, in Humacao, Puerto Rico, is a legendary actress, singer, and dancer who has made an indelible mark on the entertainment industry. With a career spanning over seven decades, she is a trailblazer who has broken barriers and earned numerous accolades for her remarkable talents.
Rita Moreno's family moved to New York City when she was a child, and it was there that she discovered her passion for performing. She began her career as a dancer in New York's vibrant nightclub scene before transitioning to acting. Her breakthrough came with her iconic role as Anita in the 1961 film adaptation of "West Side Story." Her portrayal of the fiery and resilient Anita earned her an Academy Award for Best Supporting Actress, making her the first Latina to win an Oscar.
Beyond her Oscar win, Rita Moreno's career boasts an impressive array of accomplishments. She is one of the few performers who has received an Oscar, Emmy, Grammy, and Tony Awards, completing the coveted EGOT status (winning all four major American entertainment awards). Her Tony Award was for her role in the Broadway production of "The Ritz," and she also earned a Grammy for her contributions to the soundtrack of "The Electric Company," a beloved children's television series.
Throughout her career, Moreno has been an advocate for diversity and representation in the entertainment industry, using her platform to address issues of racism and gender bias. She continues to inspire new generations of performers as an enduring symbol of talent, resilience, and the power of breaking through barriers.
Rita Moreno's legacy is not just about her incredible talent and awards but also her contributions to the broader conversation about diversity and inclusion in Hollywood. Her life story and career stand as a testament to the pursuit of excellence and the enduring impact of a true trailblazer in the world of entertainment.