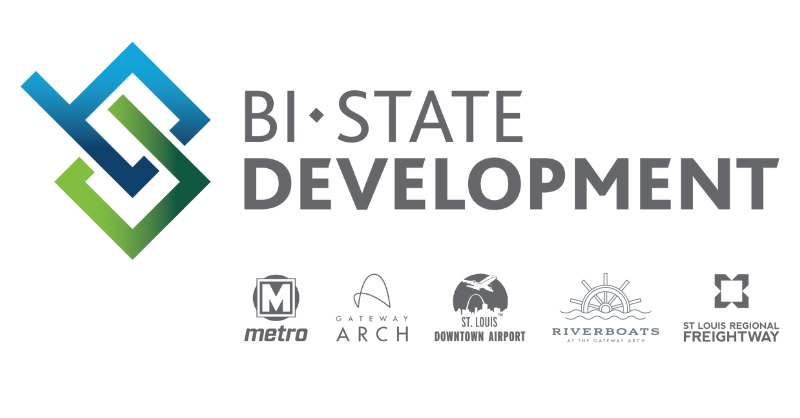 St. Clair County Board Chairman Mark Kern has appointed Debra Moore to serve as a member of the Bi-State Development Board of Commissioners through January 2027. The St. Clair County Board confirmed the appointment on January 31.  Moore is the Director of Administration for the St. Clair County Board.
St. Clair County Board Chairman Mark Kern said, "I am pleased to appoint Debra to the Bi-State Development Board of Commissioners. I anticipate her public service experience and grant program background will benefit the board and bi-state area residents, especially transit riders who commute between St. Clair County and the City of St. Louis and St. Louis County."
"I believe the growth of our region rests in part on the development of a viable, safe, public transportation system.  I want to be a contributor to the decision making process to realize that dream," said Debra Moore.
Before Moore assumed the role of Director of Administration for the St. Clair County Board in 2015, she oversaw the administration of federal and state grant programs for St. Clair County.
She received a Ph.D. and Master of Arts in Political Science from the University of Missouri-Saint Louis and Bachelor of Arts in Urban and Regional Planning from the University of Illinois at Urbana-Champaign.
Moore replaces Commissioner Justin Zimmerman, whose term expired last month. Zimmerman had represented Madison County since 2017 on the Bi-State Development Board of Commissioners. He served as the Board Vice Chair until last month. He previously held other Board offices including Secretary and Treasurer, and served as the Chair of the Audit, Finance and Administration Committee. He also was a member of the Nominating Committee and the Executive Committee.
"Over the past four years, I saw firsthand why Bi-State Development is such a great regional asset– providing public transit service, aviation and tourism opportunities, and marketing the region's tremendous freight logistics to the world. I am proud to have played a small role in promoting economic growth and helping make our region a better place to raise our families."
"We ask professionals like Justin and Debra to give their time and to lend their expertise to help us move the region forward by serving on our Board of Commissioners. The only compensation they receive is our sincere thanks. We truly cannot thank them enough for their contributions, and Justin's level of engagement and contributions during his Board term have been outstanding. He genuinely cares about improving the quality of life not only for citizens of Madison County, but also for the entire bi-state area," said Taulby Roach, Bi-State Development President and CEO.
The Bi-State Development Board of Commissioners provides overall leadership and policy direction for the organization, and is comprised of 10 commissioners — five members from Illinois and five members from Missouri. In Missouri, the governor selects members of the board and the Missouri Senate gives final approval to the appointments. In Illinois, county board chairpersons for both St. Clair and Madison Counties appoint their representatives.