BSD Benefits: Student Loan Forgiveness
As we continue recruiting new team members, it's important to remember all the benefits that are accessible to team members at Bi-State Development. One of the benefits that current and new team members can take advantage of is the U.S. Department of Education's Public Service Loan Forgiveness (PSLF) Program. BSD is a qualifying employer for the program, and many people that work at qualifying employers (i.e., government organizations and or nonprofit organizations) have had their student loans forgiven through the PSLF Program after making 120 qualifying student loan payments.
An example of a PSLF Program success story comes from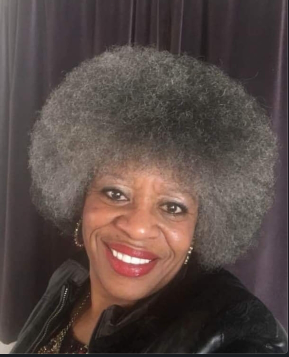 at Headquarters, who is the self-proclaimed "poster child" of the PSLF Program here at BSD.
The PSLF Program was established by the College Cost Reduction and Access Act of 2007. A few years later, Maureen Williams was on her way to the DeBaliviere MetroBus Facility. As she was driving, she remembered it was payday, but soon after also realized that a large portion of her paycheck was going directly to her student loans. Then she heard an ad on the radio from the U.S. Department of Education that said, "Do you have student debt? Do you work for the government or a nonprofit organization? You're in luck, the Public Service Loan Forgiveness Program forgives the student debt of eligible individuals that work at qualifying employers. Call 1-800-433-3243 to see if you're eligible."
Once Maureen got to the DeBaliviere MetroBus Facility, she made the call to see if BSD was a qualifying employer. As an interstate compact agency, Bi-State Development is a qualifying employer. Maureen was able to apply to the PSLF Program after doing all the necessary paperwork and switching her repayment plan to an income-driven repayment (IDR) plan. After switching to an IDR plan and being accepted into the PSLF Program, Maureen's new monthly student loan payment was only 10% of her original monthly payment. About 10 years later, after making 120 qualifying payments, the remaining balance of Maureen's student loans was forgiven. And by enrolling in the PSLF Program, she only paid a fraction of the total balance.
If the PSLF program seems complicated at first glance, don't be intimated, follow Maureen's advice: stick to the repayment plan, pay on time with the correct amounts, and recertify every year  – it is simple and straight forward. "Do it exactly the way they tell you do it and it can be life changing," Maureen said.
Click here to learn more about the PSLF Program and here to access the BSD PSLF Employment Certification Form. To submit your BSD PSLF Employment Certification Form email it to email hidden; JavaScript is required. If you have any questions regarding the PSLF Program, please reach out to email hidden; JavaScript is required.