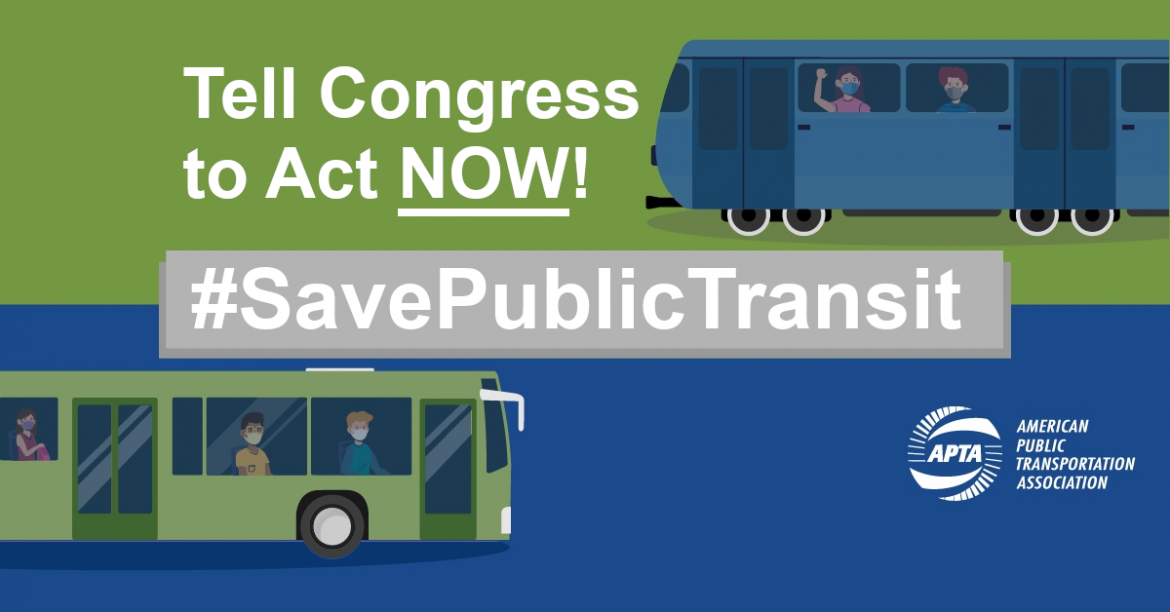 American Public Transportation Association calls for day of action and engagement on Tuesday, December 15
Metro Transit and Bi-State Development are joining fellow members of the American Public Transportation Association (APTA) and transit industry partners on Tuesday, December 15, to collectively fight to #SavePublicTransit with a day of mobilization and engagement.
Organized by APTA, #SavePublicTransit Day will shine the light on the financial crisis facing the public transportation industry in the United States and urge federal elected officials to take immediate action.
It is critical that Congress moves forward to provide emergency funding for public transit before Congress recesses for the holidays. The transit industry is calling on Congress and the Trump Administration to provide at least $32 billion in emergency funding to ensure that public transit agencies can survive and help communities and the nation recover from the economic fallout of the COVID-19 pandemic.
Without at least $32 billion in emergency funding for the industry, Metro Transit and other transit agencies may be forced to implement major cuts in transit service. This can be devastating to our economic recovery. As we look to get on the other side of the pandemic's impacts, transit can provide the needed jobs and job access that can help our country return to its pre-pandemic vibrancy.
"Immediate action needs to be taken to address the public transportation industry's dire financial situation so that we can continue to serve essential employees every day and can help with the nation's economic recovery," said APTA President and CEO Paul P. Skoutelas. "The industry's very survival is at stake."
"The Metro Transit team has been keeping the St. Louis region moving during this pandemic. Health care employers, nursing homes, grocery stores, restaurants and hospitality businesses are all counting on our frontline team members to transport their essential employees to and from work," said Rose Windmiller, Chair of the Bi-State Development Board of Commissioners.
"The CARES Act funding we received earlier this year is helping us maintain current transit operations. However, with the significant loss of ridership and sales tax revenues down during this pandemic, all transit agencies need financial assistance for long-term sustainability," said Taulby Roach, Bi-State Development President and CEO. "We urge Congress to act quickly to pass legislation for COVID-19 emergency transit funding."