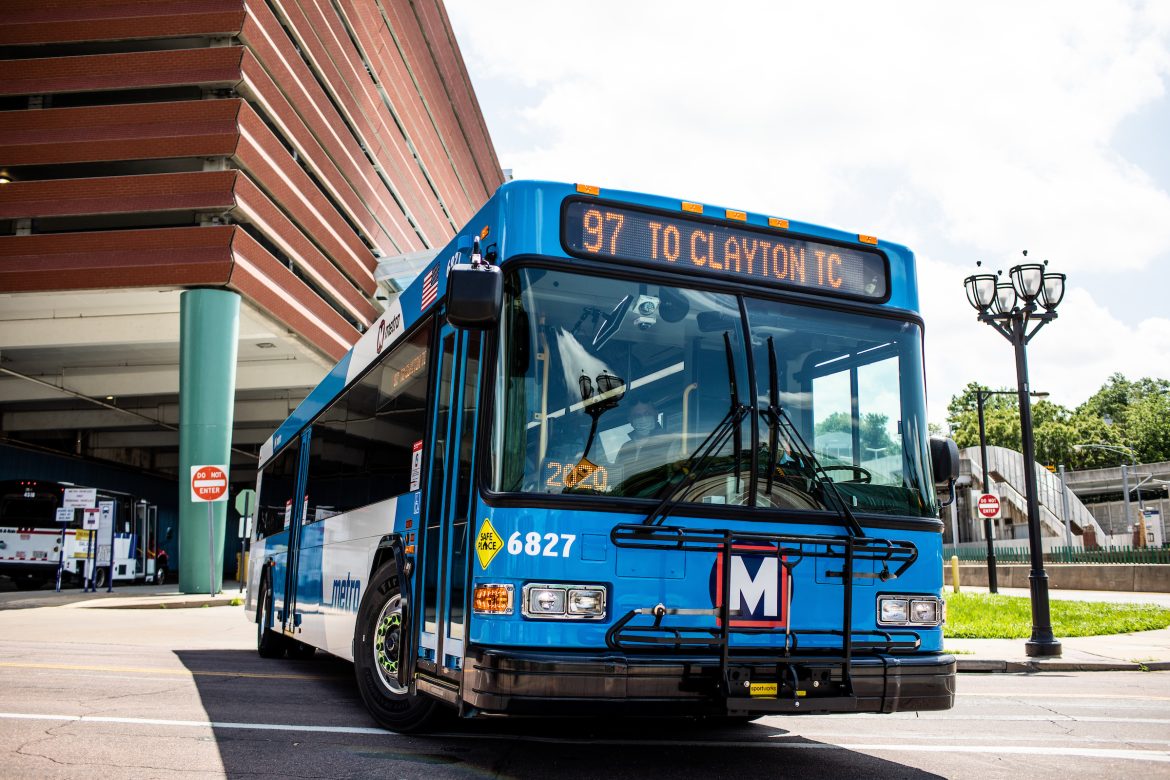 Improving MetroBus Service Reliability
Recently, the Metro Transit service you have come to know has missed the mark. But we are committed to getting back to delivering reliable, on-time service for our customers.
Like many businesses, we have been impacted by ongoing workforce shortages driven by forces beyond our control. COVID-19 and the highly contagious Omicron variant, as well as highly competitive labor market driven by the Great Resignation, has had dire consequences on our ability to deliver reliable service for nearly 12 months. Many other transit agencies around the country are also dealing with workforce shortages, especially in the area of bus operators.
We are taking actionable steps to ensure the service we promise to deliver matches the service we provide every day. Our scheduled service levels are dependent on available workforce and anticipated changes in the marketplace, which is not easily controlled in a COVID-19 environment. In recent months, we have had to make difficult decisions about reducing bus service in a measured way, and as the current impacts of COVID-19 accelerate our workforce shortage, we need to further adjust service at this time. For the interim, the service we provide may not be the most frequent, but it will be more reliable effective March 21, 2022. The final service details will be available to our customers and public in late February
Creating Reliable Service
Adjusting Missouri MetroBus schedules at March 21 service change to match available workforce and current demand. Six routes will include schedule adjustments to improve connections or change bus stops. Frequency will be reduced on 12 routes, including eight routes where weekday peak-hour service reduced from 15 or 20-minute to 30-minutes.
Increased operator pay, implemented sign-on and retention bonuses to attract and retain more drivers.
Recruiting, hiring and training operators is a top priority for our Metro team. We are regularly graduating classes of new drivers from our training program and will keep you apprised of our progress using a workforce dashboard that will be located on MetroStLouis.org.
Utilizing qualified managers and supervisors to help offset any shortage of operators.
 Slowing the spread of COVID-19 within our team by requiring temperature checks at the beginning of shifts, providing PPE for team members, and mandating masks on all Metro vehicles and at all facilities.
Respecting Our Operators
Our operators are working hard to keep the region moving — including working overtime and extra shifts since we entered this pandemic nearly 24 months ago. They are all committed to helping their community and we appreciate all they do for us. For everyone's safety, we are mindful of the U.S. Department of Transportation hours of service limitations.
The service adjustment happening March 21 improves the reliability of our service, realigns operator demand and provides the team an opportunity to complete recruiting and training. This will allow us to right size the service we provide to the St. Louis region well into the future.
Build Your Career At Metro Transit
We are staying aggressive on our recruiting efforts. If you know of anyone with excellent customer service skills who wants a job with great pay, benefits, and a stable future, please encourage them to apply. You can learn more about Metro Transit careers at MetroStLouis.org/Careers.
We are getting back to the basics of providing reliable service delivered by exceptional transit professionals. As our workforce continues to grow, we will insert additional trips to improve frequency in key times throughout the service day.