Safety Remains Our Top Priority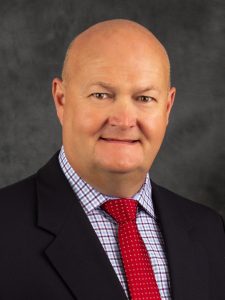 On behalf of Metro Public Safety and the entire Metro Transit team, I would like to thank everyone for all the words of comfort and support. Over the past few weeks, we have been hearing from many of you in the community who have expressed feelings of shock, anger and sadness at the senseless death of security officer James Cook. All of us at Metro Transit share those feelings.
After a major incident like this, we conduct a thorough review as to what happened and determine if adjustments need to be made to public safety operations. It is important that our riders and the communities we serve know that the Metro Transit system is safe and reliable.
Immediately after the fatal shooting on January 31, the number of the law enforcement patrols was increased. Working with our police partners, we have been able to put more officers on MetroLink to support our Transit Security Specialists, our security guards, our customers and our operations team members. We will continue to work closely with our police partners to ensure we have the manpower resources needed to keep the transit system safe.
Our comprehensive safety and security program has been built over the past two years on a foundation of regional partnership and industry best practices. Our layered security approach is focused on providing the best transit experience for our customers through daily collaboration with our law enforcement partners. Close communication and cooperation ensures resources are being assigned effectively. New policies and procedures have been implemented to increase fare enforcement, reduce bad behavior and keep repeat offenders off of Metro Transit trains and buses. Infrastructure changes and new technology are helping create a safer environment for our riders.
This comprehensive safety and security program has been closely scrutinized and evaluated multiple times by law enforcement, regional leaders and third-party industry experts. We have the plan, the people and the partnerships in place to deliver the world-class transit experience riders deserve.
That in no way implies that we and our partners are sitting idle. Quite the opposite, in fact. We continue to monitor public safety operations to identify areas where we can make improvements as we adjust to an ever-changing mobile transit environment. I wish I could tell you that something as tragic as James Cook's death will never happen again on our transit system, but there are no guarantees. Metro Transit is part of the community and that means things are going to happen. Everyone, from our team at Metro Transit to our contracted security officers to our law enforcement partners, believe in what we are doing. You will find us out on the Metro Transit system, every day, serving our customers. We remain committed to doing everything necessary to ensure their safety and the safety of our team members, and to restore confidence in the Metro Transit system with you, with our riders and with everyone in the bi-state region.
Kevin Scott
General Manager of Field Security, Metro Transit