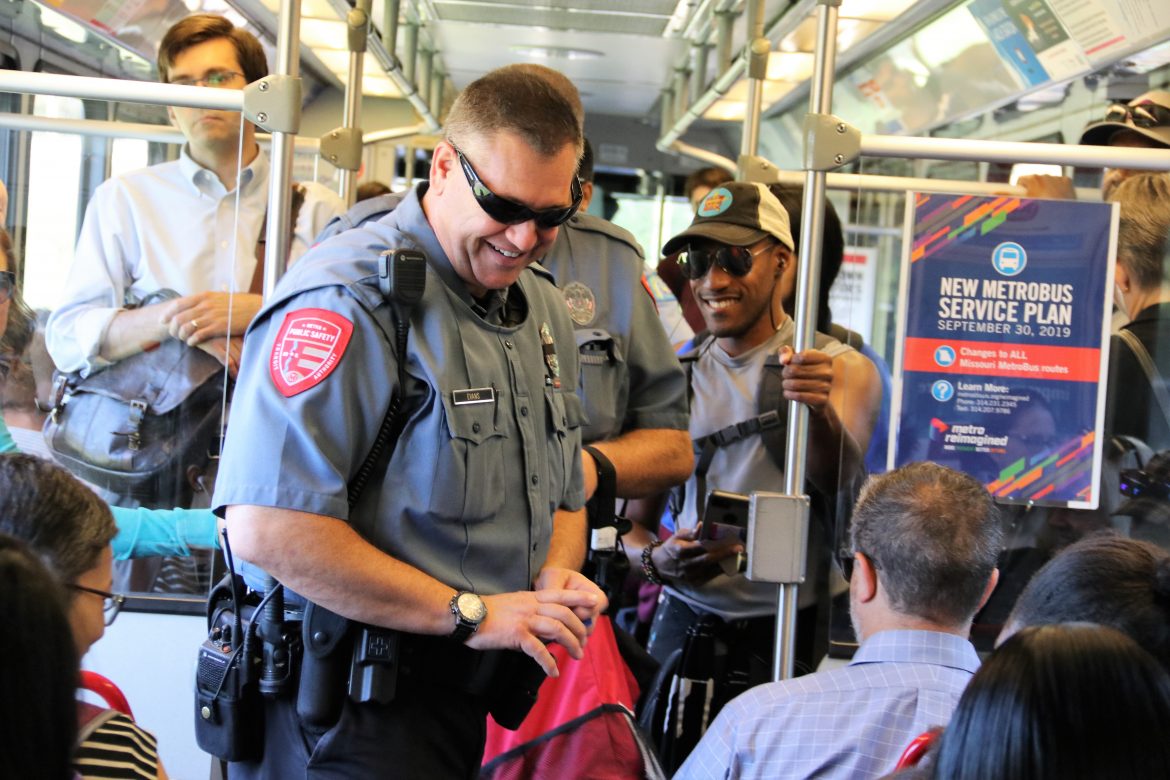 Bi-State Development Completes Bond Refinancing That Will Save Taxpayers $49 Million
A bond refinancing completed on September 26, 2019, by Bi-State Development will generate $49.1 million in debt service savings (in 2019 dollars) over the life of the bonds.  Nearly $20 million of these savings will be immediately available to fund public safety infrastructure improvements to make the Metro Transit system safer for riders.
While the specific safety and security projects to be funded from the savings are still being determined, several enhancements are under consideration. They include upgrades to security cameras so they can be monitored by police and public safety personnel in real time from remote locations. Another potential use of the money saved would go toward the physical configuration of MetroLink stations to limit points of customer access, which would facilitate better monitoring of passengers and enforcement of fare violations by police and Metro Transit public safety officers. These enhancements are among the recommendations proposed by WSP USA, a consulting firm hired by East-West Gateway Council of Governments which is working with Metro Transit and its police partners to identify specific steps to improve rider safety.
"The bond refinancing is a win for taxpayers in the City of St. Louis and St. Louis County and for the Metro Transit system, as we leverage the financial resources generated through this important financial transaction to advance essential public safety upgrades on our transit system," said Taulby Roach, Bi-State Development President and CEO. "Improving safety and security on the transit system remains our number one priority and, today, we are one step closer to delivering on that priority."
The Bi-State Development Board of Directors, as well as the City of St. Louis and St. Louis County all had to approve the bond refinancing as part of a Fifth Amendment to the existing Memorandum of Agreement between the three entities initially related to Bi-State Development's construction of the Cross County (MetroLink) Extension. The approvals enabled Bi-State Development to take advantage of the lower interest rates in the current market, which presented the ability to replace $196.8 million of bonds carrying interest rates of 4.5% – 5.0% with bonds having an effective cost of funds, below 3%, resulting in the significant debt service savings.
"The refunding savings result in a dollar-for-dollar increase in support for enhanced security on the Metro Transit system and will avoid the unnecessary expenditure of tax dollars on above market debt costs," Roach said. "We appreciate the recognition by our funding partners in St. Louis County and in the City of St. Louis that this is a prudent step and we look forward to continuing to work with them, our transit partners in St. Clair County, Illinois, our police partners, and WSP to make our regional transit system safe."
About Bi-State Development
Bi-State Development (BSD) is the operator of the Metro Transit public transportation system for the St. Louis region, which includes the 87 vehicle, 46-mile MetroLink light rail system with 38 stations in the two-state area; 400 clean-burning diesel MetroBus vehicles that operate on 83 MetroBus routes; and Metro Call-A-Ride, a paratransit fleet of 122 vans. BSD also owns and operates St. Louis Downtown Airport and the Gateway Arch Riverboats, as well as operates the Gateway Arch Revenue Collections Center and Gateway Arch trams. BSD operates the St. Louis Regional Freightway, the region's freight district.