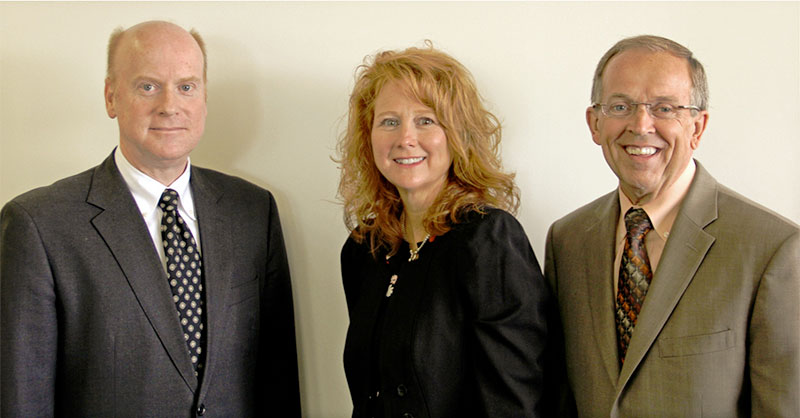 Mary C. Lamie from Millstadt, Illinois, has been selected to lead the St. Louis region's new freight district. The formal announcement came today during the East-West Gateway Council of Governments regular Board meeting. Lamie, currently vice president at EFK Moen, LLC, in St. Louis County, will become the district's first Executive Director on July 1. She brings more than 25 years of experience in transportation, engineering and management to the position, including 22 years with the Illinois Department of Transportation. Her initial responsibilities will be to evaluate the freight needs of the bi-state region and the freight network's current operational status. She will develop public-private partnerships and create the foundation for planning, marketing and advocacy of the bi-state region as a national freight hub.
"We are very pleased that Mary Lamie has accepted the position of Executive Director, and we believe she is the perfect person to lead this initiative to ensure we maximize the region's potential as a prime location to attract investment in freight capacity and associated job growth," said John Nations, President and CEO of Bi-State Development Agency. "Her experience with public and private projects in Missouri and Illinois, combined with her technical expertise and proven track record of regional collaboration, make her uniquely qualified to manage the coordination of the roads, rails, rivers, airports and pipelines that are some of our region's most important assets."
"Mary has earned the respect of leaders on both sides of the Mississippi River, and her recent experience with the High Speed Rail Corridor project and the Stan Musial Veterans Memorial Bridge are just two examples of how she's been able to get private, public, federal, state and local entities to successfully work together," said Ed Hillhouse, Executive Director of the East-West Gateway Council of Governments. "Quite simply, she has the vision, leadership and commitment necessary to put the St. Louis region on the global stage as a premier multi-modal freight center and a competitor in international markets."
The freight district was created as a public-private partnership to optimize the region's freight transportation network. It is the newest business enterprise of Bi-State Development Agency, and was established in response to recommendations made in the 2013 Saint Louis Regional Freight Study commissioned by East-West Gateway. The study identified existing capabilities, gaps and growth potential in the freight segment of the region's economy. East-West Gateway then formed the Regional Freight Working Group, a team of regional leaders and industry experts from Illinois and Missouri, to develop a regional strategic freight action plan. That plan called for the establishment of a regional freight district to capitalize on an anticipated 60 percent increase in national freight volume by the year 2040. Because the Bi-State Development Agency is uniquely positioned as both an economic development leader and as an implementation arm for regional projects, it was selected by the East-West Gateway Board in September to lead this freight initiative.
"Our region has the capacity, infrastructure and a strategic location in the heart of the country to become a major freight gateway and distribution center," said Lamie. "This is an exciting opportunity, and I look forward to working with all of our partners to grow this sector of our economy and position the St. Louis region as a comprehensive solution for moving cargo and goods to all corners of the country."
The selection of Lamie as Executive Director of the freight district was based on the recommendation of a special subcommittee of the Regional Freight Working Group that was responsible for interviewing and evaluating candidates. The subcommittee was comprised of representatives from both Missouri and Illinois, including John Nations; Ellen Krohne, Executive Director, Leadership Council of Southwestern Illinois; Curtis Jones, Metropolitan Planning Director, IDOT; Dennis Wilmsmeyer, Executive Director, America's Central Port; Susan Taylor, St. Louis Port Authority, St. Louis Development Corporation; Mike McCarthy, President, Terminal Railroad Association of St. Louis; Tom Blair, Assistant District Engineer, MoDOT; and Jim Wild, Assistant Executive Director, East-West Gateway Council of Governments.
Lamie's career spans a quarter of a century in transportation and engineering. Prior to her current position at EFK Moen, LLC, Lamie spent 22 years with the Illinois Department of Transportation, with the last seven years as Deputy Director of Highways Region 5 Engineer, where she was responsible for more than 800 employees, 3,300 miles of state highways and 1,700 bridges. She has a bachelor's degree in civil engineering from the University of Missouri – Columbia, a master's degree in civil engineering from Missouri University of Science and Technology (formerly University of Missouri – Rolla), and is a registered professional engineer in both Illinois and Missouri.