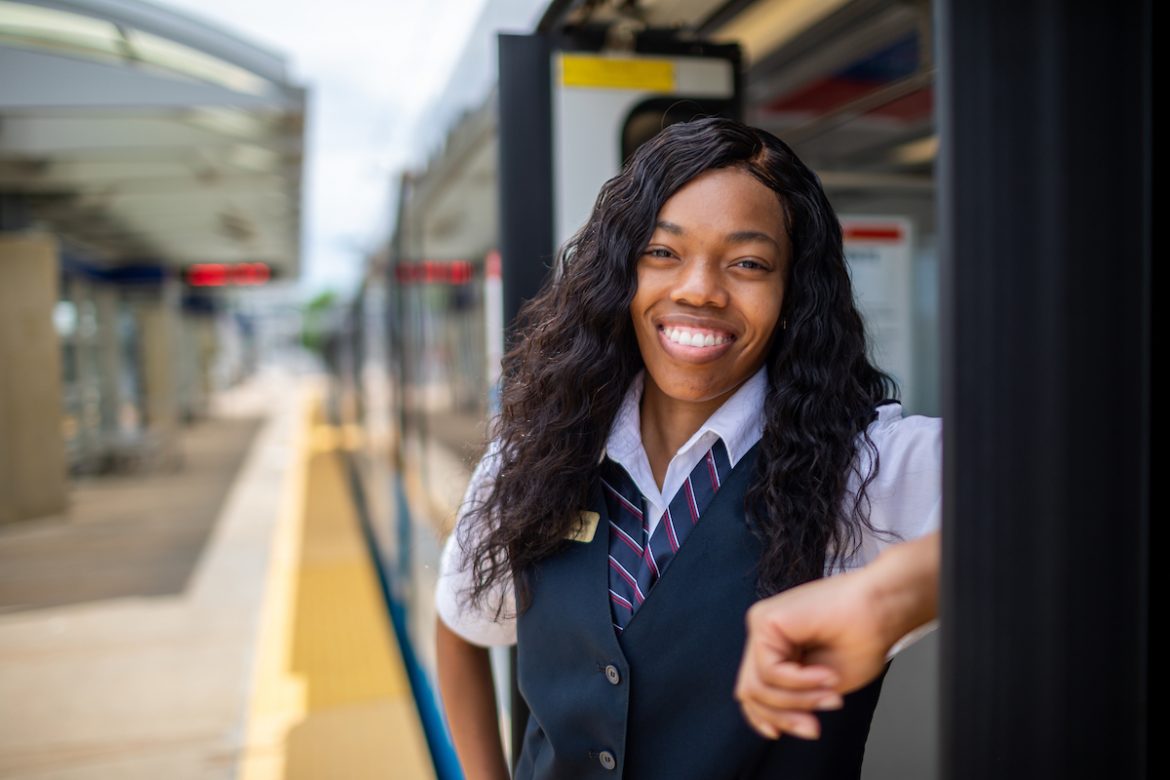 A $2,000 signing bonus is being offered to help recruit drivers, mechanics, and electricians at Metro Transit. Many businesses are currently experiencing major workforce shortages, and Metro Transit is no exception. Operator shortages, especially for front-line essential positions at MetroBus, Metro Call-A-Ride and MetroLink, are limiting Metro Transit's ability to operate service at pre-pandemic levels. Metro Transit needs to hire and train 130 operators/drivers, 30 mechanics and 10 electricians to be fully staffed.
"The market for workers is highly competitive right now, and we are optimistic the $2,000 signing bonuses along with competitive compensation packages including guaranteed retirement income, will help recruit new transit team members," said Taulby Roach, Bi-State Development President and CEO. Bi-State Development operates the Metro Transit public transportation system in eastern Missouri and southwestern Illinois. "These are quality jobs with full benefits that perform a critical function for our community. We are looking for good people who believe in our region and want a career that is customer-focused."
Hourly starting pay rates:
MetroBus Operator with Commercial Driver's License (CDL): $19.85 an hour
MetroBus without CDL (Metro provides CDL training): $17.21 an hour
MetroLink Operator: $17.81 an hour
Metro Call-A-Ride Operator: $16.78 an hour
Transit Mechanic: $28.22 an hour
Transit Electrician: $30.67 – $33.17 an hour
Interested individuals can find out more information about these positions and apply at WorkatMetroSTL.com. Current employees at Bi-State Development will receive up to $1,000 as an employee referral incentive, if an individual they recommend is hired for one of these key positions and the new hire meets all the requirements.
"Additionally, we want to reward and retain our valuable current team members who have taken up the challenge and are still working overtime and extra days to keep the St. Louis region moving in the face of the COVID-19 pandemic. They are the real heroes here and we appreciate everything they do," Roach said.
Current employees who qualify will receive cash incentives this month and next spring with full-time team members receiving a total of $2,000 and part-time workers receiving a total of $1,000 in two payments. The hiring bonus and employee appreciation incentives will be funded by federal coronavirus funds.
Bi-State Development is also seeking qualified, enthusiastic applicants for other positions such as hospitality and tourism, electrical systems, engineering, maintenance, supply chain services, transit security and food and beverage operations, including servers, bartenders and line cooks.
Many of the open positions at Bi-State Development and its enterprises, which include Metro Transit, St. Louis Downtown Airport, Gateway Arch, and Riverboats at the Gateway Arch, only require a high school degree or GED with minimum experience. Compensation is competitive and varies by position, but the common thread is great benefits. New entry-level part-time and seasonal hourly employees at the Gateway Arch Riverboat enterprise are eligible for a hiring incentive of $300, which will be paid out over three pay checks. New team members at the Riverboats at the Gateway Arch also receive two free tickets for a St. Louis Riverfront Cruise and a buy-one, get-one ticket discount to the Skyline Dinner Cruise.
All Bi-State Development employees have free access to ride MetroLink and MetroBus. Bi-State Development is committed to providing an Equal Employment Opportunity experience for all employees, applicants, vendors and customers with an environment free of discrimination, harassment, and retaliation.
To learn more about or apply for any of these positions, please visit https://bistatedev.org/careers/.