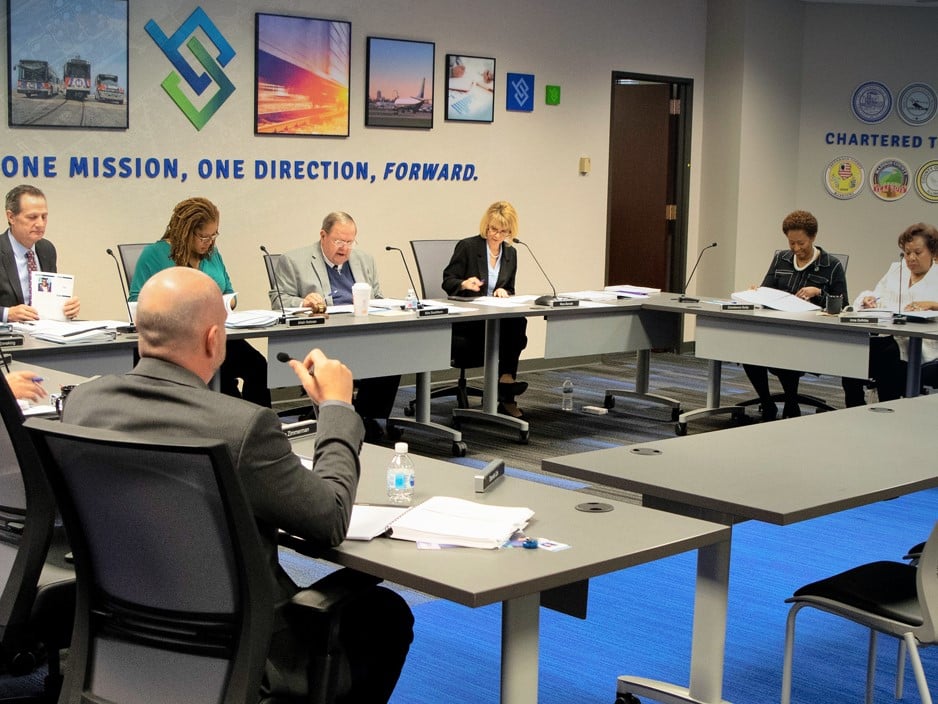 Bi-State Development is adjusting the format of its upcoming Board of Commissioners meeting on Friday, April 24, due to the COVID-19 pandemic. The Bi-State Development Board of Commissioners will host a virtual board meeting that will begin at 8:30 a.m. on April 24.
Visitors will not be able to attend in person, but the public and the media are invited to watch the virtual meeting live online. A link to the view the Board of Commissioners meeting will be available on the Public Meetings page on April 24. In addition, the video of the board meeting will be available for viewing after the meeting concludes on the Bi-State Development YouTube channel.
Individuals can submit a public comment for the April 24 Board of Commissioners meeting by entering information on the Public Comment Form, located on the Public Meetings page. Comments will be read out loud during the public comment portion of the board meeting. All public comments must be submitted by 7:30 a.m. on Friday, April 24.