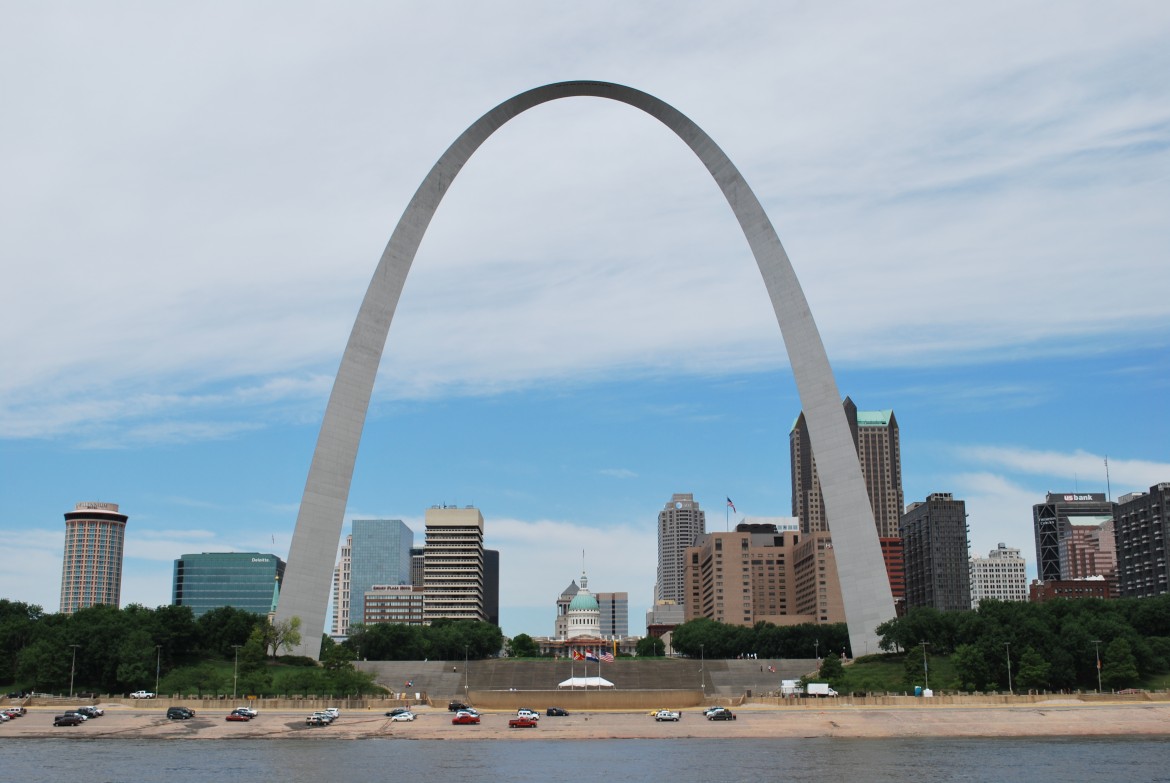 Although the Gateway Arch Visitor Center remains closed due to continued remodeling, tram rides to the top of the Arch have resumed on a limited basis while staff perfect new ticketing and scheduling procedures, and implement improved tour operations.
Due to capacity restrictions, visitors must have a timed Journey to the Top tram ticket to enter the monument. Entry-only tickets are not available. Group pricing is not available for online purchases – please contact the Call Center at (877) 982-1410 to make a group reservation.
Due to security measures at the Gateway Arch, all visitors to the Arch must pass through an airport style security checkpoint. No weapons–including firearms, knives, pepper spray, mace, or electronic weapons–are allowed. The Journey to the Top tram ride may not be fully accessible to guests with mobility impairments.
For those planning to visit the top of the Arch, guests may purchase tickets at the Old Courthouse, by calling 877-982-1410 or by going online.