Do you know what your benefits package is really worth?
As a full-time ATU team member, you receive a Total Compensation Statement every year from Bi-State Development (BSD) that outlines the full value of all your employee benefits. Do you know that the value of your benefits on average adds 50% to your overall compensation package?
So what does this really mean for you? Well, if you make $55,000 in wages, your total compensation actually comes to $82,500.
Our comprehensive benefits package includes:
Subsidized Medical/Prescription Drug Plans
Free Dental for Employees and Subsidized Rates for Dependents
Comprehensive Vision Program
Non-Contributory Life and Felonious Assault Insurance
Voluntary Accident, Critical Illness, Short-Term Disability and Whole Life Insurance Programs
Free Wellness Programs

On-site health screenings
Access to mental health resources
Ability to reduce your required annual medical plan contributions by $500

Defined Benefit Pension Retirement Plan
Retirement Benefits including Medical/Prescription Drug and Life Insurance Programs

Fewer than 13% of U.S. employers continue to offer retiree benefits

Monthly Health Reimbursement Account (HRA) Subsidy Payments for Medicare Eligible Retirees
Vacation and Sick Leave along with 11 Paid Holidays a Year
Leave Programs including 4 Weeks of Paid Parental Leave for New Parents
At BSD, we are fully committed to maintain, grow and improve our benefit plan offerings. We regularly compare our programs and their costs to other employers in the region and are proud to share that we continuously offer more benefits at lower costs than most other employers in the area. Base wage increases in the full settlement offer are 5% the first year, 3% the second year, and 3% in the third year. Under the proposal, Base Pay would be $27.80/hour for MetroBus operators, $28.43 for MetroLink operators; and $32.93 for 1A Mechanics. By the last year of the contract, these rates will increase to $29.49 for MetroBus operators; $30.16 for MetroLink operators; and $34.93 for 1A Mechanics. This proposed 3-year contract reflects the largest financial package we have offered in more 20 years.
The offer you will soon have the opportunity to vote on:
Delivers a competitive wage and benefit package that significantly increases O&M team member take-home pay.
Accelerates the step and progression to top salary.
Provides opportunities to add extra pay to your salary through increased differentials for night shifts, weekend shifts and working on MetroBus priority routes.
Establishes a new, enhanced quarterly attendance incentive.
Establishes a new longevity incentive in recognition of the commitment demonstrated by our long-tenured team members for outstanding service.
Increases bereavement time and offers employees greater flexibility when mourning the passing of loved ones.
Improves our ability to attract and retain team members, which will help us provide better service to our customers.
We want to be THE employer of choice and feel the wages offered and a comprehensive low-cost employee benefit program will help us achieve that.
Sincerely,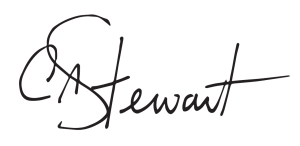 Chuck Stewart
Metro Transit
Chief Operating Officer