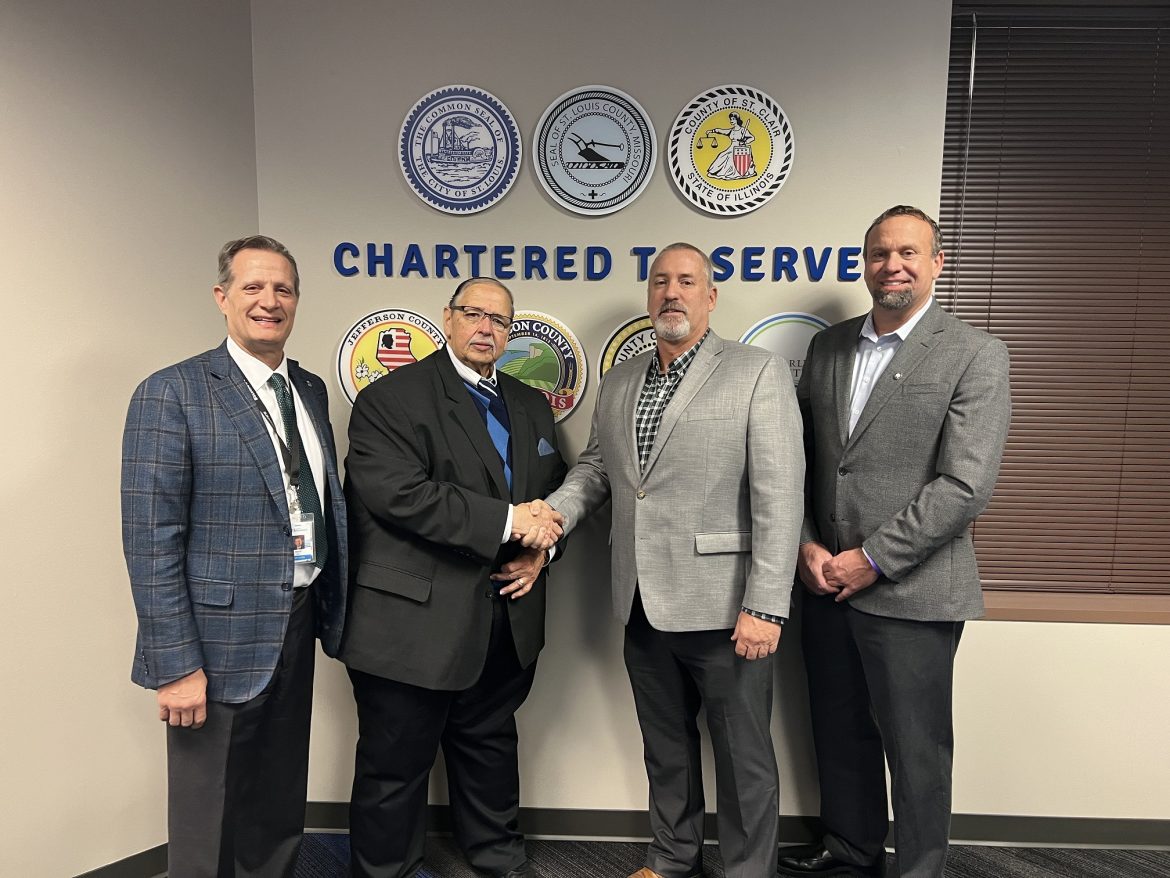 From left to right: Bi-State Development President & CEO Taulby Roach, Bi-State Development Board Chairman Herbert Simmons, IBEW Local 2 Business Manager Ken Pebbles, and IBEW Local 309 Asst. Business Manager Mark Link
The Bi-State Development Board of Commissioners gave its official approval to a new labor contract with the International Brotherhood of Electrical Workers (IBEW) Local 2 and Local 309. Members of both union locals are employed at Bi-State Development and Metro Transit, and they approved the contract offer on January 5.
This contract covers a four-year term, retroactive to July 2022 and expiring in June 2026. IBEW members will receive a 5 percent wage increase the first year, and a 3 percent increase for each of the next three years.  Approximately 60 individuals represented by IBEW Local 2 and Local 309 are electricians, facility electricians, signal electricians, traction power electricians and sign workers.
Bi-State Development is currently negotiating a new contract with representatives from the Amalgamated Transit Union (ATU) Local 788. ATU Local 788 represents Metro Transit operators, mechanics, and clerical and maintenance workers.