Team Spotlight: The BSD Internal Audit Team
With an organization as large and diverse as Bi-State Development, we get a lot of attention from a variety of audiences. We're often being scrutinized by customers, media, government, businesses and the public. In addition, all of our enterprises and industries are in a constant state of change, with new processes, innovations, technologies, procedures being introduced.
In these sometimes hectic moments, the BSD Internal Audit team is here to help. Their responsibility is to support all of BSD's divisions and departments, with the goal to help our teams address risks, identify potential improvements, and place them in the best position to succeed.
"We are lucky to have a talented team in Internal Audit, with broad knowledge across a variety of subjects and backgrounds in operational and financial audits," said Crystal Messner, BSD Chief Audit Executive. "By taking an independent, outside look, our team can use their expertise to work alongside our colleagues to identify opportunities and make recommendations. We are your partners."
Each year, the team conducts a series of internal audits, evaluating areas including risk management, operational efficiencies, compliance and financial reporting – which have all become more important as government agencies and businesses have increased their emphasis on audit requirements. Teamwork and collaboration are the keys to a successful partnership during the audit process.
"Every BSD team member plays an important role in one of our audits," Crystal said. "They are the experts in their field, and that's why we encourage them to work closely with us and be active participants throughout the process. Their insights and suggestions play a tremendous role in a successful audit and implementing positive, impactful recommendations."
Check out the profiles below to learn more about the people who provide important support to everyone at Bi-State Development, with a special introduction to the newest member of the Internal Audit team. And if you ever have any questions or need assistance, reach out to the team at email hidden; JavaScript is required.
Welcome to Our New Internal Auditor, Bob Goeckner
Bob is the newest member of the Internal Audit team, joining in April 2022 as Internal Auditor. But even though Bob is new, he's a familiar face to many at Bi-State Development. Bob first began his career at BSD in Metro Call-A-Ride in 2009. During his tenure, Bob held many roles and responsibilities from reservation clerk to paratransit analyst, and he also earned his Master's Degree in Accounting from Fontbonne University. And after almost 12 years with Call-A-Ride, he became a member of the BSD Internal Audit team.
Away from work, Bob enjoys playing with his two dogs and enjoys reading books on his couch while they sleep on him.
What was your very first job?
My father is a veterinarian, so my first job was working in his clinic, cleaning and helping care for the animals. At the time, he was still working with both large animals (e.g., horses, cattle, other farm animals) and small animals and housepets, so I got to interact with a variety of animals and people.
What do you like to read?
I am currently going back through my Kurt Vonnegut collections as Cat's Cradle and Slaughterhouse-Five are two of my favorite novels, and I've been surprised by how different my experience with his body of work is now compared to when I first read them 20 years ago.
What made you interested about this opportunity in Internal Audit?
There are three main things that drew me to this opportunity. First, the team itself has a reputation for doing excellent work and for being great to work with. Second, they are focused on supporting, helping, improving all BSD divisions. Finally, as we work with divisions across all BSD's enterprises, I get to learn new things regularly.
What do you have on your bucket list?
I want to go ziplining in Hawaii.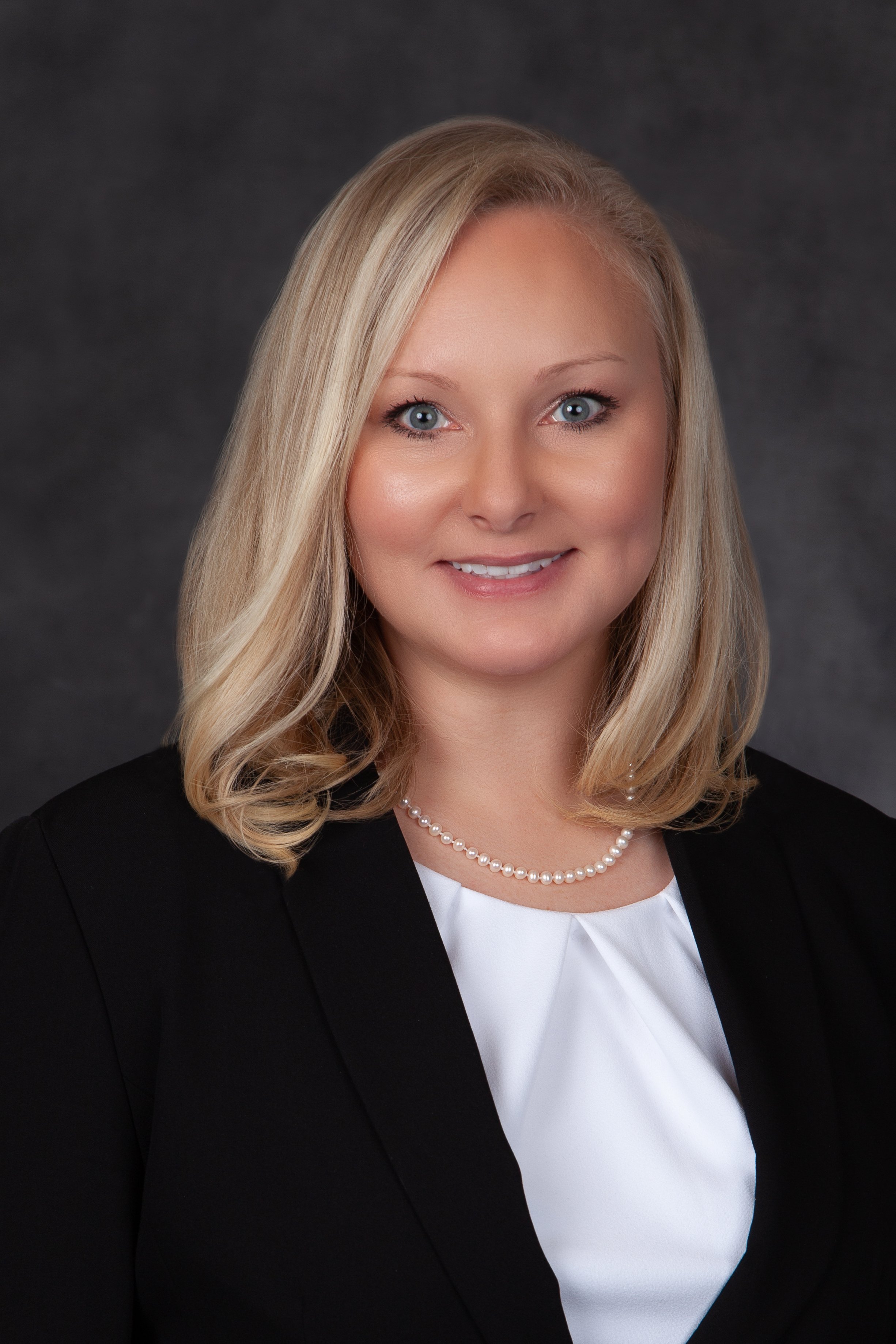 Crystal Messner, CFE, CIA, CISA
Chief Audit Executive
email hidden; JavaScript is required 
Crystal is the Chief Audit Executive for Bi-State Development. She earned a bachelor's degree in Forensic Accounting from Defiance College in Ohio, is a Certified Internal Auditor, Certified Fraud Examiner, and a Certified Information Systems Auditor. Crystal has held multiple internal audit positions in public service organizations in Arizona and Tennessee and currently serves as the Vice President of Membership and Certifications at the Institute of Internal Auditors' Phoenix Chapter. She has a passion for Internal Audit and feels honored to be able to serve as BSD's Chief Audit Executive. Through audits, her team provides solutions for some of the most significant challenges facing BSD today. Outside of BSD, she is a foodie who loves traveling, cooking, and gardening.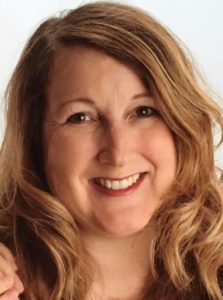 Angie Staicoff, CPA
Senior Audit Consultant
email hidden; JavaScript is required
Angie is a Senior Audit Consultant and has been with BSD for nearly 18 years, first in General Accounting before moving to Internal Audit in November 2013. Angie's personal interests include amusement park adventures with her twin boys, gardening, and the family's golden retriever, Sadie.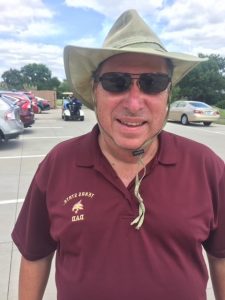 Karl Tyminski
Senior Internal Auditor
email hidden; JavaScript is required
Karl is a Senior Internal Auditor at BSD. He is a Certified Public Accountant who has served in audit and management for several organizations, including Chase Bank, Anheuser-Busch, Deloitte and Metropolitan Sewer District. He loves the outdoors and enjoys golfing, hiking, fishing, and gardening. Karl is also involved in various charity activities, most prominently with Optimist International organization, where he has been both the Chair of the East Missouri Oratorical contest and President of the Friend of Youth Foundation.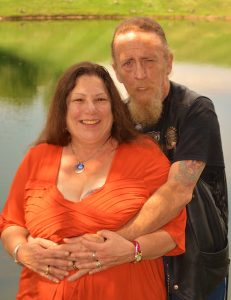 Jaine King, CIA, CFE, CRMA
Senior Internal Auditor
email hidden; JavaScript is required 
Jaine joined BSD in April 2021 as a Senior Internal Auditor, after ten years as an auditor with Boeing. She and her husband Duke have several "senior" dogs and cats, all adopted from animal shelters to give them a loving home for their remaining years. Once a month, they provide rescue transport to move adoptable dogs to rescue shelters for eventual adoption.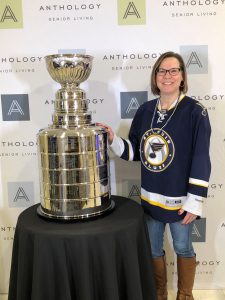 Mary Cryer
Internal Audit Coordinator
email hidden; JavaScript is required 
Mary joined the team in March 2021 as Internal Audit Coordinator, after several years with Monsanto in a similar role. She earned a bachelor's degree in Media Communications from Webster University and is currently working toward becoming a Certified Fraud Examiner. In her free time, she enjoys spending time with her family and their rescue dog, Angel. She is an avid, lifelong St. Louis Blues fan and enjoys live music, yoga and traveling.