Team Spotlight: BSD Internal Audit
At Bi-State Development, we take pride in delivering on our core principles of accountability, efficiency, integrity and being responsible with the taxpayer funds entrusted to us. Our Internal Audit team ensures we live up to that commitment.
They have an important role at BSD. They work alongside departments and team members to examine our operations to address risks and identify potential improvements. It's not about trying to find something wrong. Instead, Internal Audit looks for opportunities to make our practices better and more efficient.
"We want to work with BSD team members to find ways to improve operations and processes. I want our colleagues to see us as partners, not corporate 'fault-finders'," said Crystal Messner, BSD Chief Audit Executive.
"Through our audits, the Internal Audit team has over the years provided solutions that improved our organization and addressed some of BSD's most significant challenges. And, we continue that mission today."
The team conducts several internal audits each year, evaluating areas including risk management, operational efficiencies, compliance and financial reporting. For Bi-State Development, it takes a special team to be able to support all of our enterprises, across multiple industries, each with their own unique responsibilities, processes and practices. Fortunately, our Internal Audit team is equipped for the challenge.
"We have a small, but incredibly talented team here at BSD," Crystal said. "They are not only highly educated with broad knowledge across a variety of subjects, they are also very quick learners and are able to pick up new information so they can be effective when consulting with their colleagues."
Check out the profiles below to get to know the people who help keep BSD running smoothly and efficiently.
Crystal Messner – Chief Audit Executive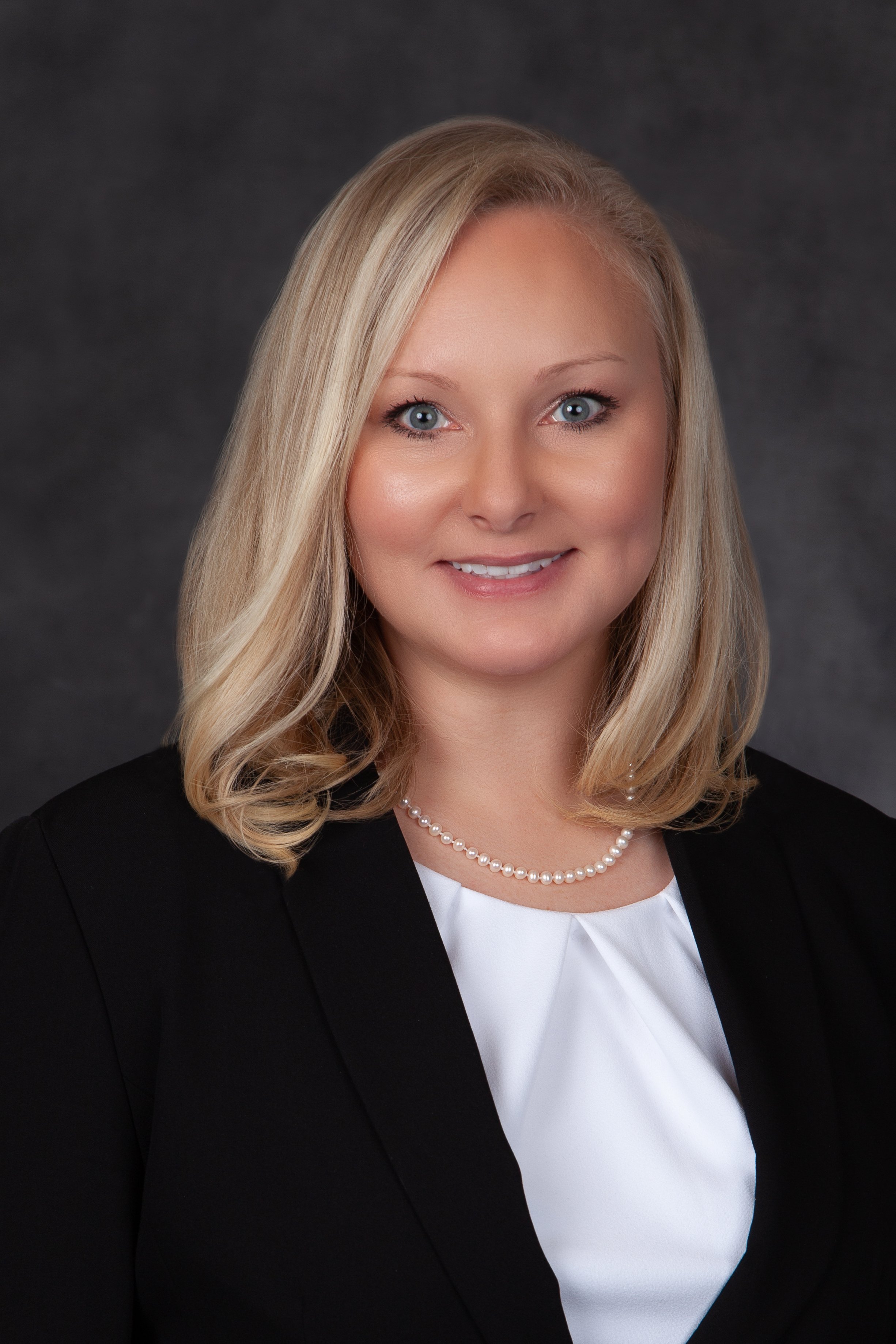 Crystal joined BSD in December 2020 as Chief Audit Executive, coming to us from the Arizona Public Safety Personnel Retirement System, where she served as Chief Internal Auditor. She is a Certified Internal Auditor, Certified Fraud Examiner, Certified Information System Auditor, and earned a bachelor's degree in Forensic Accounting from Defiance College in Ohio. Crystal is also a 'foodie' who loves to travel, cook and garden.
What was your first job?
My first job was at Pioneer Hi-Bred International. I learned about cross-pollination of corn and various other plants. Ever since, I have been fascinated with gardening and plants.
What travel destination have you enjoyed the most?
My favorite travel destination to date was Okinawa, Japan. Since I come from a large military family, it was wonderful to be able to go visit a place where so many of them have traveled during their military service. I am looking forward to post pandemic travel overseas again.
Angie Staicoff – Senior Internal Auditor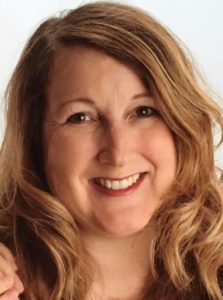 Angie has been with BSD for nearly 17 years. She started as a temporary employee in the General Accounting Department in June 2004, and became a permanent employee later that year. She moved to the Internal Audit team in 2013. When she's away from work, Angie enjoys going on amusement park adventures with her twin boys, gardening, and spending time with Sadie, the family's golden retriever.
​Do you have a favorite amusement park?
Universal Studios in Orlando – my kids are big Harry Potter fans
Are you from St. Louis? Where did you go to high school?
Born and raised here. I went to Bayless High School.
What's one thing you have on your bucket list?
To travel to Europe.
Karl Tyminski – Senior Internal Auditor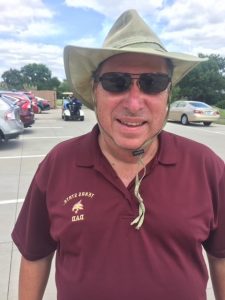 Karl is a Certified Public Accountant who has served in audit and management roles for several organizations, including Chase Bank, Anheuser-Busch, Deloitte and the Metropolitan Sewer District. He is involved in several charitable activities, in particular with Optimist International, where he was Chair of the East Missouri Oratorical contest (which provides scholarships for high school students) and President of the Friend of Youth Foundation. Karl also loves the outdoors and enjoys golf, hiking, fishing and gardening.
What was your first job?
My first job was with the U.S. Army Corps of Engineers. I was involved with setting up computer systems for their harbor dredging operations.
Where is the best fishing near St. Louis?
I like Busch Wildlife, but I have a special like for Vlasis Park in Ballwin where I used to take my kids fishing.
What's one thing you have on your bucket list?
I want to enter the 24 Hours of Le Mans endurance car race. A few years back, I invested in a Geo Metro to try to get in, but developed engine problems. Perhaps if I were a better mechanic? Next time I would try a Volvo 240 or 740.
Jaine King – Senior Internal Auditor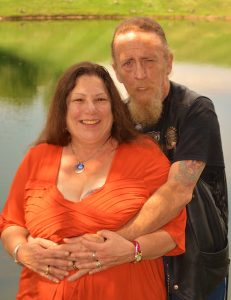 Jaine joined BSD in April after 10 years as an auditor with Boeing. She and her husband Duke have four dogs and two cats, all rescued from animal shelters. They adopt older animals that oftentimes no one else wants, and give them a loving home for their remaining years. In their free time, they enjoy riding their Harley-Davidson Tri-Glide, which Jaine says is, "so comfy, you might as well be riding in a convertible."
What's a fun fact or secret talent that most people don't know about you?
I spent 3 years in Europe auditing for IBM. It was the most educational time of my life.
What was your favorite trip you've taken on the Harley-Davidson?
We've only had the trike a short while, but we had a beautiful Indian Scout that we took to Sturgis on our honeymoon.
What inspired you to rescue older pets?
I don't really know, it's just that everyone wants puppies or young dogs and no one wants the old ones. They are the ones that need the love the most, they appreciate it the most, and they give it back the most. So, I guess we are just being selfish because we like being loved that much by our dogs.
Mary Cryer – Senior Administrative Assistant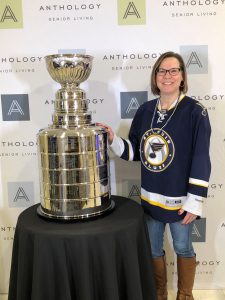 Mary joined the Internal Audit team in March after several years with Monsanto, most recently as an Internal Audit Coordinator. She earned her bachelor's degree in Media Communications from Webster University. In her free time, Mary enjoys spending time with her husband and children, and their rescue dog Angel. Mary volunteers at the APA of Missouri. The family is also avid fans of the St. Louis Blues and live music, and love traveling to attend hockey games and concerts in cities throughout the country.
What was your first job?
I worked at a pizza restaurant near Hampton and Chippewa called Brooklyn Bridge Pizzeria.
What's your favorite concert you've attended?
I have so many to list but I have to say the most consistently entertaining band to see in concert is The Flaming Lips. Tons of fun to witness, and we took our kids once so now they love to see them as well.
Are you from St. Louis? Where did you go to high school?
I am from St. Louis, and I attended Bishop DuBourg.