Charitable Campaign
Thank You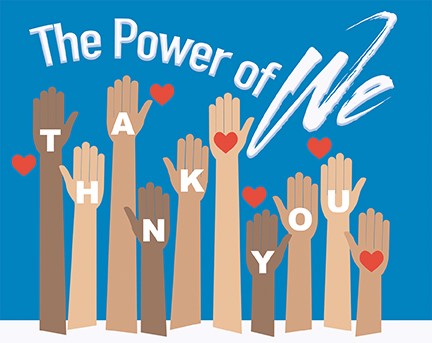 On behalf of the 2020 BSD Charitable Campaign Giving Committee and our four sponsored charities – Arts and Education Council, UNCF, United Way of Greater St. Louis and the William L. Clay Scholarship Research Fund – we would like to extend a special Thank You to all of you who contributed to this year's campaign. Through the Power of We, BSD exceeded the campaign goal of $70,000 by raising $75,409!
More than $72,700 was donated to the four charities and more than $3,000 was donated to other philanthropic organizations through Philanthropy Cloud. The Campaign Committee held a Thank You Celebration via Zoom on Thursday, December 17. During the virtual celebration, the DeBaliviere MetroBus Facility claimed the bragging rights and was awarded the Bi-State Cup Trophy as the facility with the largest percentage increase in total dollars contributed. Congratulations, Team DeBaliviere!
Please continue to utilize the Philanthropy Cloud link throughout the new year to track your volunteer hours or to make additional contributions to any of the 501(c)(3) organizations that are near and dear to your heart.