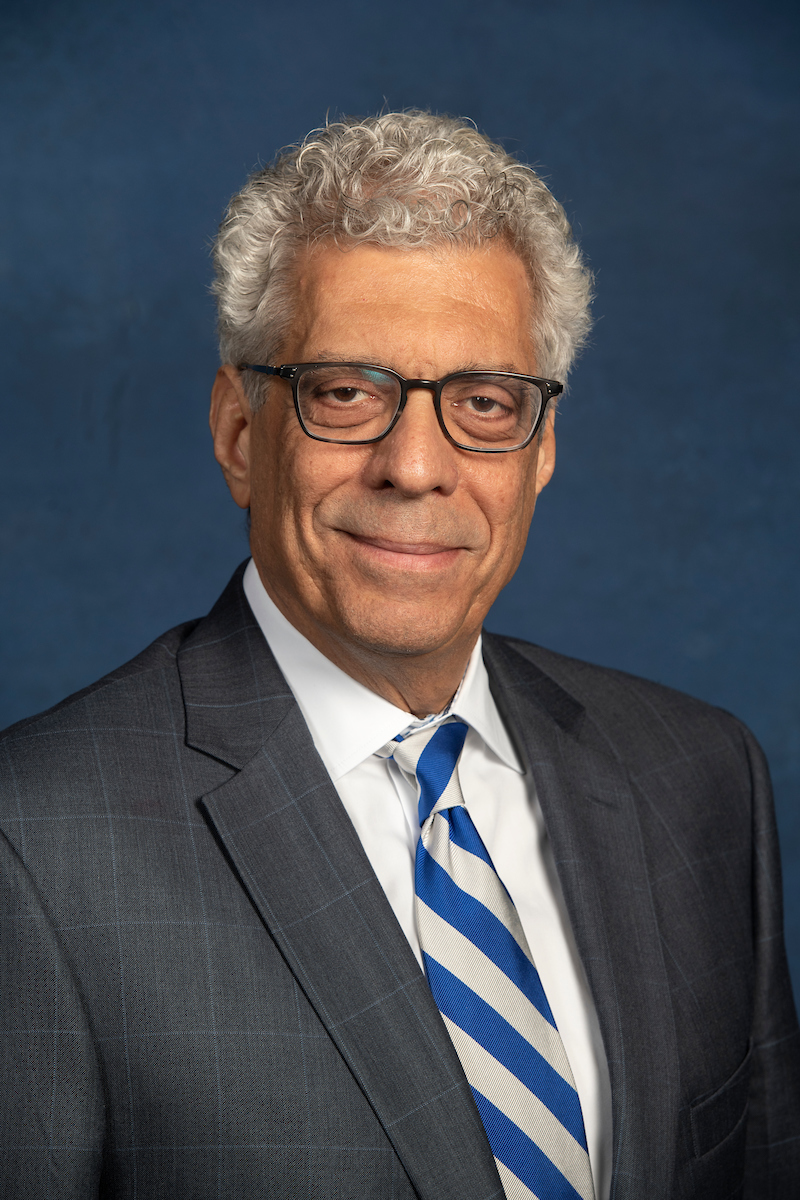 Bi-State Development Welcomes New Member to Board of Commissioners
Missouri Governor Mike Parson has appointed Fred P. Pestello, Ph.D., President of Saint Louis University, to the Bi-State Development Board of Commissioners. Pestello replaces Commissioner Vincent Schoemehl, whose term expired.
As President of Saint Louis University, Pestello is responsible for the oversight of the university's nearly 13,000 students, more than 7,000 employees, an annual operating budget of more than $850 million, and an endowment of over $1.2 billion. He currently serves on the board of Civic Progress and is vice-chair of the Cortex Innovation Community Board. He also serves on the Atlantic 10 Athletic Conference Executive Committee, and is a member of CEO's Against Cancer of Missouri. Dr. Pestello is a founding member of the board of the Foundation for the Pontifical Institute of Theology at Posillipo in Italy.
"There is no question in my mind that the economic vitality of the region and the cohesion of our communities are inextricably linked to the effectiveness and success of Bi-State Development and its many community partners. Bi-State Development plays a unique and critical role in our region.  It has the power, if harnessed correctly, to improve the livelihood of our neighbors and the prosperity our cities," Pestello said. "I am humbled to have the opportunity to serve the citizens in the bi-state area. I look forward to listening and learning about the needs, challenges, and ideas and then ultimately working together to continue to improve the St. Louis region."
"Commissioner Pestello brings an amazing wealth of knowledge, leadership and more than 30 years of service to education and the community to Bi-State Development, and we are pleased to welcome him as a member of our Board of Commissioners," said John Nations, President and Chief Executive Officer of Bi-State Development.
Commissioner Schoemehl was appointed to the Bi-State Development Board of Commissioners in August 2007, and served as Chairman of the Board from 2010 to 2012. During his tenure on the Board, Schoemehl helped lead the organization through transit service reductions and restoration, numerous regional infrastructure projects, and the development of the Bi-State Development Research Institute and St. Louis Regional Freightway enterprises.
"On behalf of everyone at Bi-State Development, I would like to extend our gratitude to Commissioner Schoemehl for his outstanding leadership and commitment to service," Nations said. "As a dedicated public servant and former mayor of the City of St. Louis, his guidance and insights have been invaluable to our organization's growth and our ability to serve the community. He has helped Bi-State Development realize its full economic development potential. "
"It has been a privilege to be a part of Bi-State Development over the last decade, and to be able to have a role in helping to shape this organization. I am very proud of the positive impact this organization has made on the St. Louis region," Schoemehl said. "Fred Pestello is a great addition to the Board of Commissioners. I look forward to seeing Bi-State Development accomplish even greater achievements in the future."
The Bi-State Development 10-member Board of Commissioners provides overall leadership and policy direction for the organization, and is comprised of five members from Illinois and five from Missouri. In Missouri, the governor selects members of the board, and in Illinois, county board chairmen for both St. Clair and Madison Counties appoint their representatives.
About Bi-State Development
Bi-State Development (BSD) owns and operates St. Louis Downtown Airport and the Gateway Arch Riverboats, as well as operates the Gateway Arch Revenue Collections Center and Gateway Arch trams. BSD is the operator of the Metro public transportation system for the St. Louis region, which includes the 87 vehicle, 46-mile MetroLink light rail system; a MetroBus vehicle fleet of approximately 400 vehicles operating on 79 MetroBus routes; and Metro Call-A-Ride, a paratransit fleet of 120 vans. BSD also operates the Bi-State Development Research Institute and the St. Louis Regional Freightway, the region's freight district.