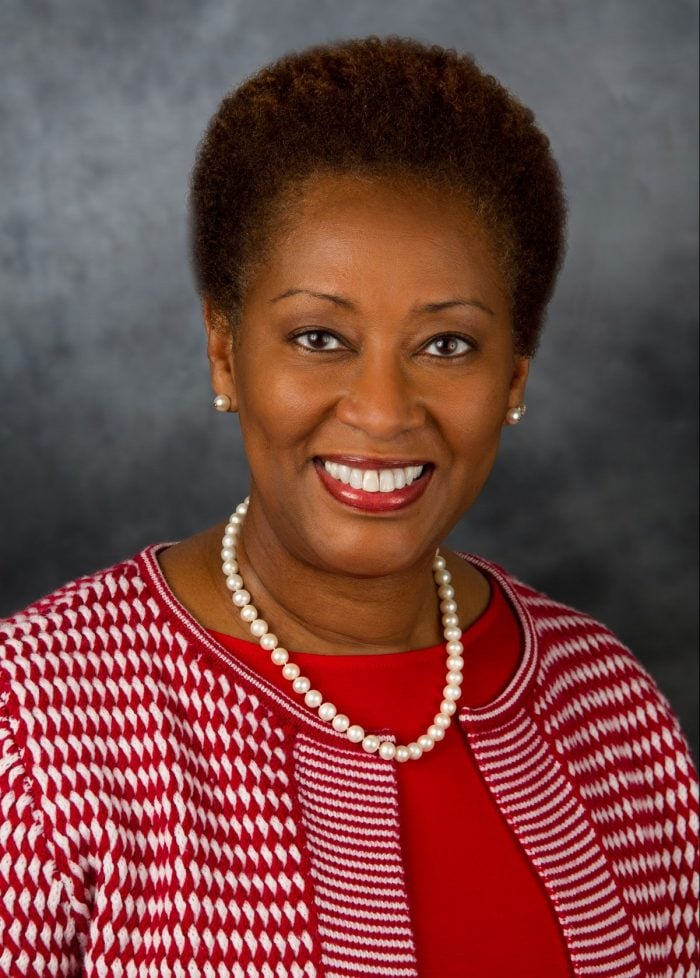 Commissioner - Missouri
Constance Gully joined the Board of Commissioners in June 2011 and was appointed by Missouri Governor Jay Nixon. Gully is the President and Chief Executive Officer of Parents as Teachers National Center (PATNC). PATNC is one of the oldest and largest national nonprofit organizations in the United States focused on the early development of young children primarily, but not exclusively. PATNC is recognized for its evidenced-based home-visiting/parent education model.
Prior to joining PATNC in 2014, she served as Executive Vice President for Business and Financial Affairs at Harris-Stowe State University and in a dual role as the interim President for 11 months. She joined Harris-Stowe as Comptroller in 1998 and led the Campus Expansion Committee, which oversaw the planning, design and construction of more than $50 million dollars of development on the campus. In 2014, she received Harris-Stowe's Golden Palm-Laureate Award.
Gully received the St. Louis Business Journal's Chief Financial Officer of the Year for Large Nonprofits Award in 2011. She served on the St. Louis Zoo Association Board of Directors for two three-year terms, is a member of the Board of Directors for the LaSalle Middle School and the Dr. Martin Luther King Jr. State Celebration Commission of Missouri.
Gully is a Licensed Certified Public Accountant. Her professional memberships and affiliations include the Missouri Society of Certified Public Accountants and the National Association of Black Accountants. She is a member of the 2005-2006 class of Focus Leadership St. Louis and has also served as a member of the Focus St. Louis Finance Committee. Gully received her Master of Business Administration degree from Lindenwood University and a Bachelor's of Science Degree in Accounting from Illinois State University.