Re: BSD Proposed Labor Contract  
February 17, 2023
Dear ATU Team Members:
Contract negotiations provide Bi-State Development (BSD) and our Union partners the opportunity to meet and discuss the important role our employees will play in Metro Transit's future and the future of transit in our region. This process, in conjunction with many other changes we have put into place, is focused on improving the working environment and opportunities for our team members. We appreciate the time and effort ATU leadership team put into this process. This morning, we provided the union bargaining team an offer for full settlement. You are encouraged to read the package carefully. If you have questions, BSD leadership is committed to answering them.
This proposed 3-year contract reflects the largest financial package BSD has offered in over two decades. The offer you will have the opportunity to vote on soon delivers:
a competitive wage and benefit package that significantly increases O&M team member take-home pay.
accelerates the step and progression to top salary.
provides opportunities to add extra pay to your salary through increased differentials for night shifts, weekend shifts and working on MetroBus priority routes.
establishes a new, enhanced quarterly attendance incentive.
establishes a new longevity incentive in recognition of our long-tenured team members' commitment to outstanding service.
increases bereavement time and offers employees greater flexibility when mourning the passing of loved ones.
further improves our ability to attract and retain team members, which will help us provide better service to our customers.
Our settlement proposal includes a number of significant changes, including:
Base wage increases: While our proposal increases total pay in a number of ways, importantly, it increases base wages 5% in year one, 3% in year two, 3% in year three. Under the proposal, Base Pay would be $27.80/ hour for MetroBus operators, $28.43 for MetroLink operators; and $32.93 for 1A Mechanics. By the last year of the contract, these rates will increase to $29.49 for MetroBus operators; $30.16 for MetroLink operators; and $34.93 for 1A Mechanics.
In addition to a base wage increase that significantly exceeds our contract proposals over the last 20 years, our offer includes a variety of hourly differentials that can increase overall hourly wages as much as an additional 7% for some team members. Two-thirds of all MetroBus and MetroLink operators currently qualify for at least one pay differential.
Night Differential: All MetroBus and MetroLink operators whose runs end after 9 p.m. will receive a shift differential of $1/hour.
Priority Routes: An additional $0.75/hour for all MetroBus operators driving on one of the 10 Priority routes. The Priority Routes are: #4-Natural Bridge, #10-Gravois Lindell, #11-Chippewa, #16-City Limits, #35-Rock Road, #61-Chambers, #70-Grand, #73-Carondelet, #74-Florissant, #90-Hampton, #94-Page, #95-Kingshighway, and the #1-Main St. State St. (The routes could change annually, depending on ridership.)
Longevity: A new Longevity differential of an additional $0.75/hour for all team members upon achievement of their 18th year of service at Bi-State Development.
Attendance: There are 520 straight time hours in a calendar quarter. Operators who complete 456 straight time or overtime hours of work in a calendar quarter will receive a $125 incentive bonus.
Shift Differential: Maintenance 2nd and 3rd shift differential increases to $1.00/hr. after 3 p.m.
Weekend Differential: Maintenance: weekend differential increases to $1.25/hr.
Training Operators: Each operator shall receive an additional $1.25 an hour for each hour spent training student operators.
Top Rate Progression: MetroBus Operator: New Hire Training Rate (80% of the top rate); Upon Completing New Hire Training (85%); Upon Completing 12 Months (95%); Upon Completing 24 Months (100%). 
Top Rate Progression: MetroLink Operator: Upon completion of training – Top Bus Operator Rate plus $0.35/hour; Completion of qualifying period – Top Bus Operator Rate plus $0.75/hour.
Top Rate Progression: Electromechanic: Top hourly rate of pay will increase to $1.50/hour above a 1A Mechanic.
Holidays: Juneteenth is added for a total of 11 paid holidays.
We look forward to working together under a new agreement. This contract, when ratified, will fundamentally improve terms and conditions of employment for our team members and significantly increase take home pay. We sincerely hope that you and your colleagues ratify the proposed contract. Between now and the vote, if you have questions about the proposed contract, the terms, or how it will improve your own wages and benefits, please reach out to your supervisor, your superintendent, the Labor Relations team, or to us. We all would be happy to talk with you.
Sincerely,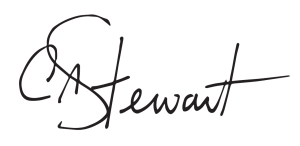 Chuck Stewart
Metro Transit
Chief Operating Officer