Always Be Recruiting: Andrew Ghiassi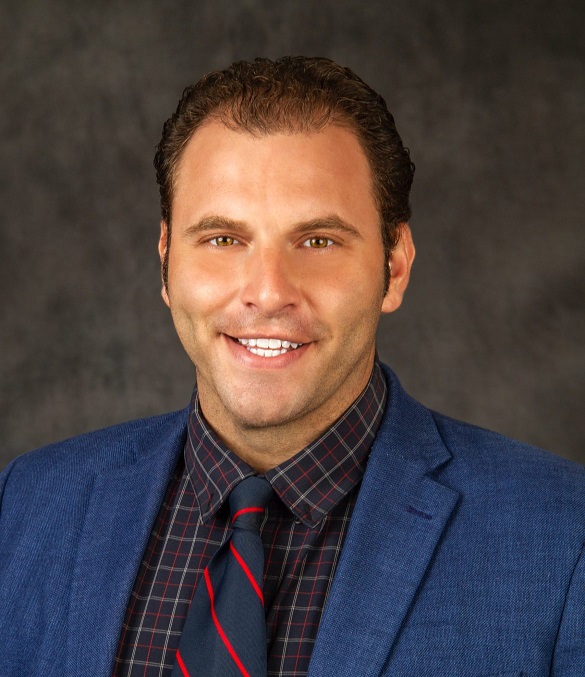 BSD is in recruitment mode, and over the past months, we have been actively recruiting new candidates to add to our team to address our workforce shortage. Through job fairs, radio ads, social media, hiring flyers and more, we've been making progress in strengthening our workforce with new team members.
But, in unprecedented times like this, we all need to be in recruitment mode. Not only do you have an opportunity to get a $1,000 employee referral bonus, but several of our incredible colleagues joined BSD through a referral. And you never know where you might find talented people who are a good match for our team.
For instance, a chance encounter over frozen custard is what brought our Chief Safety Officer Andrew Ghiassi to BSD more than 10 years ago.
In 2009, then Manager of Safety and Loss Control Oscar Figueroa stopped by Ted Drewes to pick up ice cream for a team member appreciation event at BSD. A Ted Drewes employee, Andrew Ghiassi, helped Oscar load the large order into his vehicle. During this process, the pair exchanged some small talk and it was revealed that Andrew had recently graduated from Washington University with a degree in Electrical Engineering and was looking for a new job.
Oscar gave the new graduate his business card and told him to send in his resume. Andrew sent Oscar his resume, but really didn't expect it to lead to anything. However, six months later, an internship opportunity in our Safety Department became available. After a formal application and interview process, Andrew was offered the internship. After showing promise as an intern, it was recommended that he apply for an open Safety Engineer position at BSD. Which he got.
After six years in that position, Andrew was promoted to Manager of Safety and Loss Control, and four years later was promoted to Chief Safety Officer. In his twelve years at BSD, Andrew has transitioned from an intern to a leader in our organization — and it all started with his positive, customer-first attitude at Ted Drewes.
You can help us build our team, not only spreading the word to friends and family, but also by keeping an eye out for people in the community that show special potential. And remember, for every applicant you refer that is hired, you could receive a $1,000 referral bonus.
Information about opportunities at Metro Transit can be at WorkatMetroSTL.com, and all of the open positions available at BSD can be found at BiStateDev.org/Careers. These positions offer competitive pay with excellent benefits, including guaranteed retirement income, health insurance and paid time off.