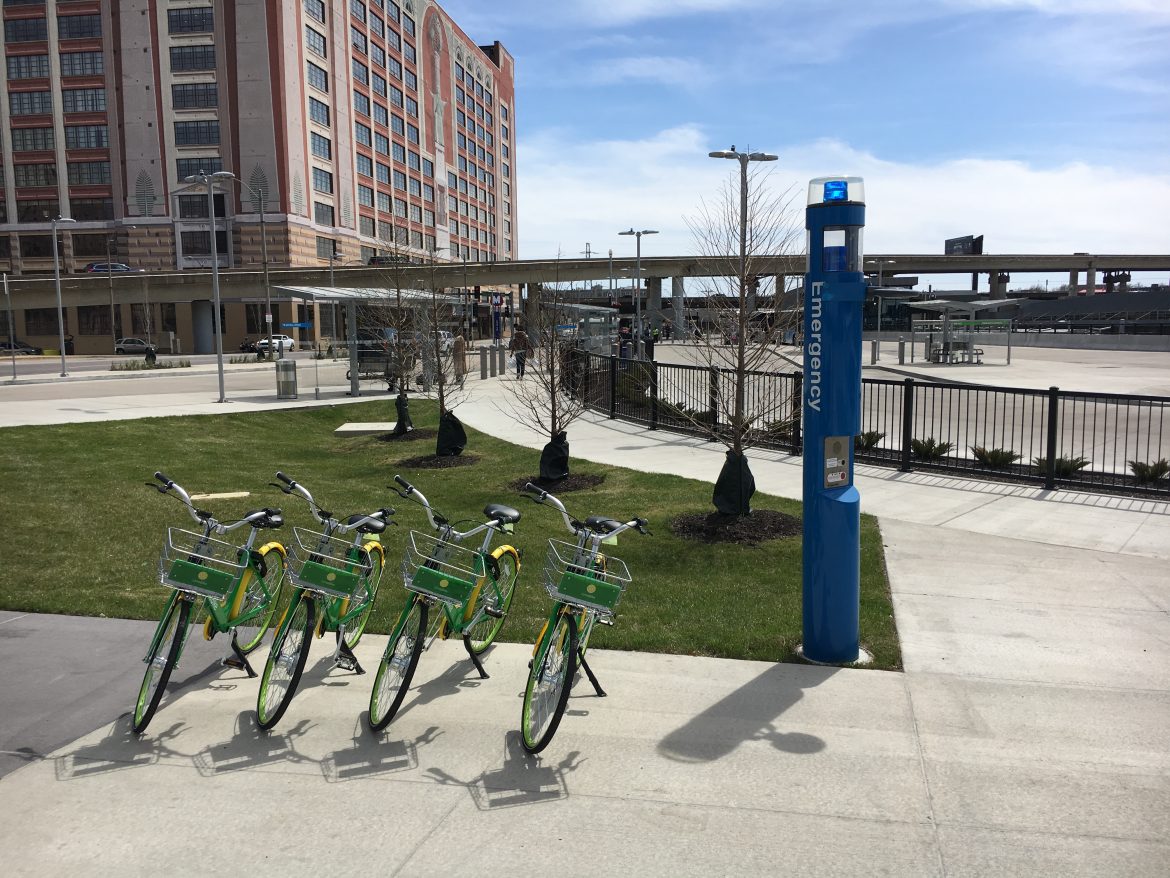 The Bi-State Development Research Institute, a non-profit enterprise of Bi-State Development, has been awarded a $20,000 grant from the Missouri Foundation for Health to launch a year-long program that will encourage neighborhood organizations to highlight bike sharing for transportation and improved health outcomes.
The Bi-State Development Research Institute will focus its funding in Social Equity and Inclusion Target Neighborhoods, which include seven areas in north St. Louis that lie between Delmar and Natural Bridge and one area to the south covering the Dutchtown/Gravois Park/Marine Villa area. Neighborhood organizational partners include: Urban Strategies, LinkSTL, North Newstead Association, Northside Community Housing, St. Louis Association of Community Organizations, Hamilton Heights Neighborhood Organization, West End Neighbors, and Thomas Dunn Learning Center.
Approximately $2,500 will be given to each of the eight neighborhood organizations to engage their communities. The grant funding will be used to support a variety of needs, from organizing group rides and teaching residents about bike share, to outreach to sign people up for low income membership programs. Lime has agreed to provide bikes for free to the neighborhood groups for those events, as well as providing 240 helmets. The organizations will also be collecting survey responses from the neighborhoods to better understand how shared bikes are being used and how to make them even better for residents.
"Many residents in these areas are already taking advantage of this new green, affordable, healthy transportation option," said Liza Farr, Project Manager in Economic Development for Bi-State Development. "However, there are still many others who don't know about the program or the low-income membership options available to them."
The effort to bring dock-free bike share services to St. Louis began in 2014 when Great Rivers Greenway completed a feasibility study and business plan that included extensive community engagement. Bi-State Development led a Bike Share Working Group in the refinement of that plan and identification of implementation options in 2017, which were then transitioned to the City of St. Louis. The City of St. Louis introduced the region's first bike share programs in April 2018.
On November 15, the Bike Share Working Group was honored with a 2018 Outstanding Local Government Achievement Award from the East-West Gateway Council of Governments (EWGCG). The award recognized the group's work to bring bike share to the St. Louis region while using an approach that focused on social equity and inclusion.
Comprised of transportation partners, community and advocacy groups, and local residents and neighborhoods, the Bike Share Working Group includes members from:
Alta Planning + Design
Barnes-Jewish Hospital
Big Shark Bicycles
Bi-State Development
Bi-State Development Research Institute
CBB
CIC St. Louis
City of St. Louis
Citizens for Modern Transit
Community Builders Network
Cortex
Delta Gamma Center
Development Strategies
Downtown STL
East-West Gateway Council of Governments
Enterprise
Forest Park Forever
Gateway Arch Park Foundation
Great Rivers Greenway
Green Street
Koman Group
Park Central Development
Parsons Brinckerhoff
Recreation Council of Greater St. Louis
Rise Community Development
Saint Louis University
Spinnaker Group
Louis County
Trailnet
University City
Urban Strategies
VeloFix
Washington University
West End Neighborhood
About Bi-State Development
Bi-State Development (BSD) owns and operates St. Louis Downtown Airport and the Gateway Arch Riverboats, as well as operates the Gateway Arch Revenue Collections Center and Gateway Arch trams. BSD is the operator of the Metro public transportation system for the St. Louis region, which includes the 87 vehicle, 46-mile MetroLink light rail system; a MetroBus vehicle fleet of approximately 400 vehicles operating on 79 MetroBus routes; and Metro Call-A-Ride, a paratransit fleet of 120 vans. BSD also operates the Bi-State Development Research Institute and the St. Louis Regional Freightway, the region's freight district.